Celebrity
Check Out: BLACKPINK's Jennie, Rosé, ITZY's Chaeryeong, & Other Idols Loved For Their Fashion Style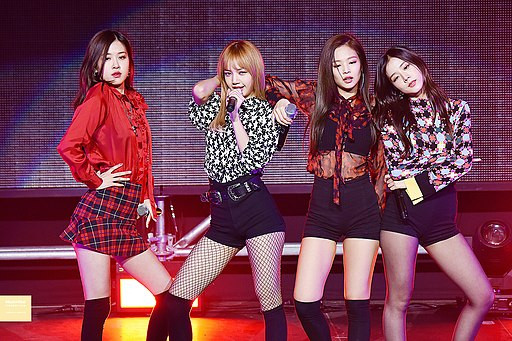 BLACKPINK's Jennie and Rosé has many iconic outfits, but she shared that only one is her favorite. Rosé, a member of BLACKPINK, is known to have such good outfits, especially when the girl group performs on stage.
On the other hand, BLACKPINK Jennie also stands out for her unique sense of fashion. She tends to show off her personality and style through her accessories and outfit choices.
Fans shared on social media accounts that if they are asked to pick the most loved fashion icon in the entertainment industry these days, many fans would pick BLACKPINK Jennie.
Another one is ITZY's Chaeryeong and ITZY's Yeji, aside from their talent, they are also praised for their sense in fashion. Many fans look forward to seeing them perform because of these two reasons!
MOMOLAND JooE also inspires a lot of K-Pop fans with her classy, simple but sexy outfits. She even made headlines when she posted a photo wearing a white crop t-shirt, which is considered her most iconic photo.
In an interview with Elle Korea BLACKPINK's Rosé answered the question about which clothing is the one that she loves the most, out of everything she ever tried on. Rosé answered and chose her favorite outfit without much hesitation.
It was none other than the black dress that she wore while promoting her debut single 'On The Ground.' Wearing a glittery outfit, Rosé, the main vocalist of K-pop sensation BLACKPINK, performed her chart-topping solo release 'On the Ground' on NBC's 'The Tonight Show Starring Jimmy Fallon.'
"An outfit I liked even more than I expected was the sparkling black dress that I wore for The Tonight Show Starring Jimmy Fallon. I liked that outfit," Rosé said. According to Koreaboo, she wore David Koma'a "Flower Embroidered Asymmetric Cami Dress' that retails for an astounding 1,335 GBP or around 1,895 USD.
BLACKPINK's Jennie also has one of the hottest faces in the fashion media. Her appearance at many big fashion events always becomes the center of attention.
There's no doubt that the girls of BLACKPINK inspire a lot of women around the world with the help of their music, personalities, talent, and even their fashion style. This K-Pop group is definitely one of a kind as they stood out in different ways, right?
For more updates, stay tuned to The Kpopreporter!