Celebrity
Son Ho Jun Bids Farewell To YG Entertainment After Five Years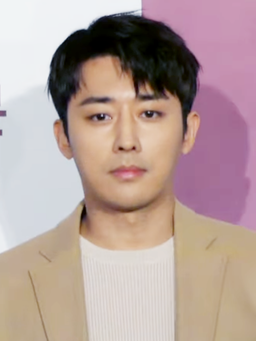 On June 10, YG Entertainment released a statement after Son Ho Jun bids farewell to YG Entertainment.
The agency would like to express its gratitude to all the fans who cherished and supported Son Ho Jun. They wanted to inform everyone that the exclusive contract with Son Ho Jung will expire in late June.
They respect the decision of the actor after some long and careful discussions. However, both parties have decided to support each other's future.
Song Ho Jung singed exclusively with YG Entertainment since 2016 and took the career seriously. He has been promoted in different fields and was well-loved by the public.
He has been a likable actor by appearing in various dramas such as 'Go Back Couple,' 'Radiant,' 'Blow Breeze,' 'Was It Love?,' and 'My Secret Terrius.' He also appeared in the film 'A Diamond in the Rough' and some variety shows like 'Three Meals A Day: Fishing Village' and 'Coffee Friends.'
Even though that the management duties of YG Entertainment end here, they would like to express thanks to Son Ho Jun for promoting well as an artist of YG Entertainment for a long time.
YG Entertainment will never forget their memories together for a long time, and they hope that Son Ho Jun's future will be filled with blessings. The agency also wanted the public to show warm attention and support Son Ho Jun in the new chapter of his life.
On the same day, it was also in talks that Son Ho Jun is headed for Think Entertainment. However, a source from the agency clarified that they are still discussing an exclusive contract with Son Ho Jun.
Think Entertainment has not confirmed the speculations and has is still waiting for the decision of Son Ho Jun. The agency has been the house of the artists Seo In Young, Kim Ho Joong, T-ara's Soyeon, and many more.