Business
HYBE To Trademark BTS's Phrase 'I Purple You (Borahae)'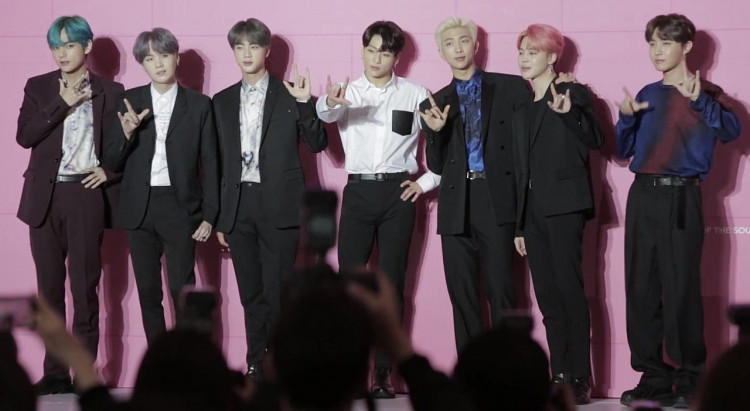 The phrase "Borahae" or "I purple you" in the English language faces a trademark as HYBE Corporation reveals its plans to finally move such long-awaited request of the fans to patent the phrase.
HYBE files a trademark application
In concerts, interviews, and guestings, BTS members always make sure that the ARMYs feel their love and appreciation. And one way the band shows the matter is by saying the phrase "I purple you."
And ever since BTS used the phrase, many have been requesting for HYBE Corporation, formerly known as Big Hit Entertainment, to trademark the phrase so no one could steal it from them.
To finally address the fans' request, Bloter News reported on June 8 (Tuesday) that HYBE already filed a trademark application for the said phrase in the Korean Intellectual Property on June 4 (Friday).
The history of 'Borahae'
BS V is the member who came up with the sweet phrase in 2016 and has become the band's newly coined word. When the Moon singer first introduced the phrase to the ARMYs, he said that meaning is loving and trusting each other until the end.
BTS V continued, "Just like the color purple, which is the last color of the rainbow."
Since then, the phrase "Borahae" has been popular among the fandom worldwide and has been used and utilized as a symbolic expression that refers to the Grammy-nominated band.
Also, aside from becoming a symbol expression, the phrase has been used in official marketing that relates to BTS.
Here's what HYBE has to say regarding the trademark news
Amid controversies with the entertainment agency and other companies using the phrase for its marketing, HYBE Corporation told Bloter News that they recognize the numerous attempts to use and gain ownership to expressions relating to their artists.
However, the company is doing its best to provide assurance and security that other companies cannot monopolize and own HYBE artist-related words without their permission.