Celebrity
BTS Trending: 'We Love Your Voice Jin', Here's Why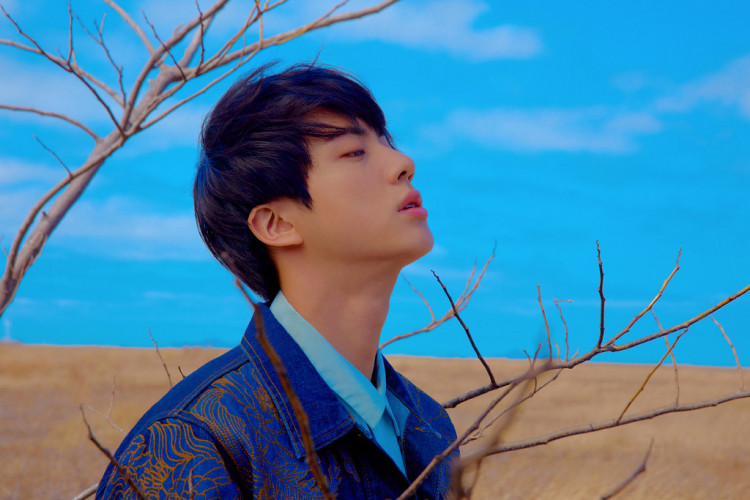 The world's most phenomenal K-pop group BTS graced an interview with Indian host Sakshima Srivastava where member Jin was thrown an out of the blue question that touches a topic regarding his vocals and visuals.
Check out BTS Jin's witty response that led to a trending topic.
BTS Jin is a gem
When BTS participated in a recent interview, BTS Jin left a note regarding the questions that were thrown at him. The question mannerly touches the topic regarding the correlation between his vocals and visuals.
As per Allkpop, the interview assumed that "[BTS Jin] he might feel like his looks overshadow his vocals." However, BTS Jin had a cute and witty response to everything that is circulating, where he quashed all the worthless assumptions and wrongs.
He confidently responded that he thinks his looks do not overshadow his singing, as looking good is always a plus, not a minus.
He further said, "It's an additional factor and not something that takes away anything. Like adding decoration on delicious food."
Well, BTS Jin's statement proved that he is a flexible thinker, and he handles binary and indelicate questions in a prim manner.
BTS Jin trended after his witty response
The eldest member of BTS is always known as a very witty speaker, and his fans are the ultimate witnesses to it!
Shortly, the Butter singer's fans trended "WE LOVE YOUR VOICE JIN" worldwide on Twitter, showing how much they appreciate and love their idol. The soothing voice of BTS Jin always touches the in-depth emotion and judgment of his fans, and as well as his notable success and recognitions.
Meanwhile, the topic of being just a pretty face is rampant in the K-pop industry, and as often as everyone can remember, if not, BTS Jin is not a huge fan of unfair judgement.
Well, his achievement and passion can attest to it! Kudos to Jin!