Celebrity
INFINITE's Sungjong To Stay With Woollim Entertainment As Sungyeol Moves To L's Agency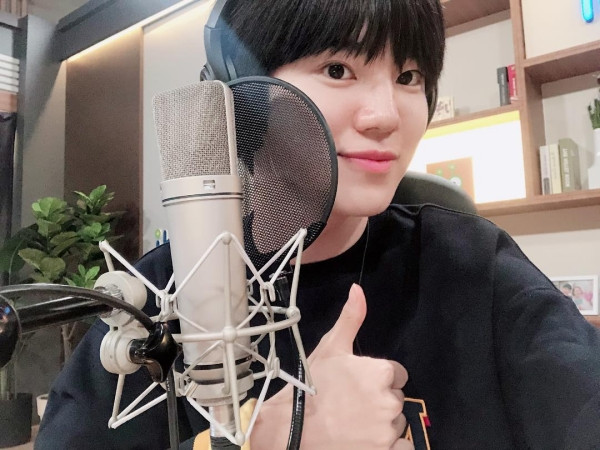 INFINITE members Lee Sungjong and Lee Sung Yeol's contracts with Wollim Entertainment have expired. Although they belong to the same idol group, the two have different responses to their contract expiration.
According to Xports News, Sungjong decided to renew his contract with the agency, and this was confirmed on Monday, June 7. It was said that the 27-year-old signed a new deal with Woollim Entertainment as he has great trust in the company that trained him and built up his career.
It can be said that the idol singer's decision to stay was due to his loyalty and faith in the agency. He has been with the company for more than a decade now and believes he can further grow with its help and guidance.
"We are happy to be able to continue our relationship with Lee Sungjong, who has been with us for 11 years since the beginning of INFINITE," Woollim said in a statement. "In the future, we will continue to provide full support to Lee Sungjong so that he can become a strong supporter and perform his activities as an all-around entertainer."
On the other hand, another INFINITE member, Lee Sung Yeol, decided to leave. Rather than renewing his contract like Sungjong, he signed with bandmate's L's agency instead. L, who is also known as Kim Myung Soo, is currently being managed by Management 2sang.
YTN News reported that Management 2sang's CEO, Kim Moon Sam, personally announced and welcomed Sung Yeol to the company on Monday. In a statement, he said that the INFINITE member has a lot of potentials and can be active in various fields in the entertainment business and not just promote as a singer.
CEO Kim said that his company would give its all-out support to Lee Sung Yeol so he can unleash all of his charms and talents. He also asked the fans to continue backing the 29-year-old as he embarks on a new journey with Management 2sang.
Meanwhile, INFINITE debuted under Woollim Entertainment in 2010. The band has many great hit songs such as Be Mine, Last Romeo, and The Chaser. While the group has not disbanded, except for Sungjong and Nam Woohyun, all the other members, including Sunggyu, Dongwoo, Hoya, Sungyeol, and L, have already left and promoting under new agencies.