Music
Golden Child Kicks Off 'Pump It Up' Comeback With The Release Of A Promotion Scheduler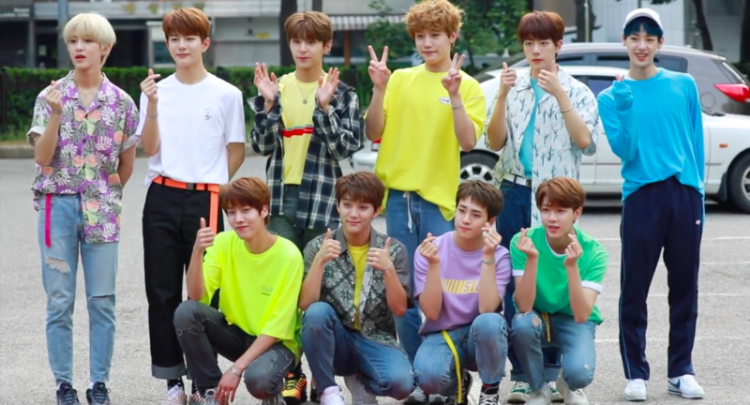 The promotional plan of Golden Child is unlike any other for the fans. After the vast announcement of the K-pop boy group's return to the K-pop music scene, Golden Child has unveiled the official schedule for its comeback promotions that made the fans go nutty as a fruitcake!
Golden Child is slated to put on a spectacular show for its grand return, alongside the release of the boy group's sophomore single album entitled Pump It Up. Furthermore, Golden Child's home management and recording label, Woollim Entertainment, revealed the needed details of the album.
Pump It Up's promotional scheduler has made the fans go crazy with the fascinating lineup of activities and teaser releases that speaks so much of the album. Moreover, the content released by the entertainment agency allowed the fans to prepare themselves for their idols' return.
The scheduler poster that was recently released captured the attention of its fans with an illuminating yellow backdrop. Specifically, the title of the album best resembles a heart monitor, leaving the fans to wonder as to what Golden Child has in store for its upcoming comeback.
Golden Child 2nd Single Album
[Pump It Up] Promotion Schedule

2020.10.07 6PM RELEASE#GoldenChild #골든차일드#PumpItUp pic.twitter.com/mUfdJE3mvy

— GoldenChild (골든차일드) (@GoldenChild) September 25, 2020
Additionally, the countdown officially began with the reveal of the album's tracklist on September 27 (Sunday), which will pave the way for the release of the concept images and video teasers.
Golden Child has prepared three versions for its teaser releases, which will undoubtedly leave the fans in pure awe once the content has been released.
This coming October 2, the K-pop all-boy cast will know its comeback album preview and additional rarities for its beloved fans. The specific set of teaser includes music video peeks and making-off clips, as well as a jacket photoshoot.
For the time being, Golden Child will be making its newest single album, Pump It Up, this coming October 7 at precisely 6 P.M. KST. Alongside the album's launch is the prominence of its comeback music video.