Music
BTS's RM Releases New Song 'Bicycle' For 'FESTA'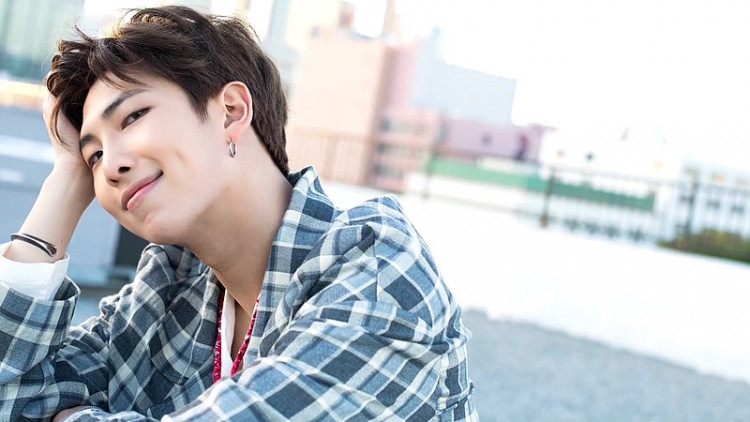 Born in the full name Kim Nam-joon, South Korean rapper-singer has delightedly gifted the ARMYs with a new track that has been on his head since forever. Check this out.
BTS RM's new track
As mentioned, BTS RM has shared a new single to the world weeks after the band released Butter. The song goes by the title Bicycle, which happens to be a piece of the K-pop septet's annual FESTA celebration.
Every year, the world's most phenomenal K-pop group commemorates its debut anniversary, which happened on June 13, 2013. This year's festivities kicked off with the band sharing series of new photos, video, content, and even new music.
BTS RM's new single Bicycle marks his first solo release since he made known his last solo stunt in 2018 with project mono, which is a playlist.
The said song of the 26-year-old K-pop superstar is arranged, written, and produced by the rapper himself, alongside the help of singer-songwriter John Eun. It was also known that BTS RM participated in the backing vocals part of the singer's song called Hope.
BTS RM on his new chilly song
According to NME, explaining on what BTS RM wrote on the band's blog, he said,
"Ever since I was a [idol] trainee, I always wanted to move the blurry scenery that I couldn't quite capture while riding a bicycle into a song."
Furthermore, BTS RM shared that risking a bike always gives him thrill; however, every time his feet pushes the two pedals of the ride, it always makes him feel sad.
The song's artwork for its release was curated by South Korean artist Moon Sungsic, of who BTS RM has been appreciative as he asked the artist to be on his project.
Meanwhile, John Eun shared his appreciation to BTS RM on his Instagram, where he wrote in the caption his thanks for the rapper for the friendship and for always motivating him to be a better human and musician.