Celebrity
American Singer Usher Drops His Entry For BTS's #ButterChallenge On Tiktok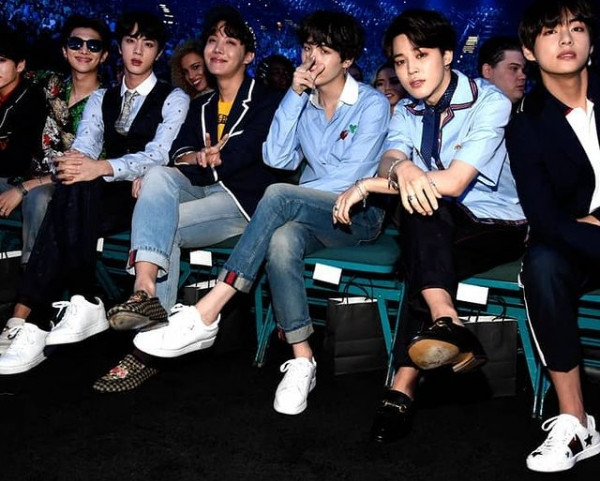 Since BTS rose to its enormous fame internationally, the band has been showing their much love and appreciation to American singer-actor Usher. And to take his response to BTS, the Without You singer shared a fun video for #ButterChallenge.
Usher went to TikTok for the #ButterChallenge
Teenvogue reported that on June 2 (Wednesday), Usher released his entry of BTS's #ButterChallenge on TikTok. The video is all set to the K-pop septet's newest English-language single titled Butter, which happened to debut at No. 1 on the Billboard Hot 100 chart.
The 14-second video kicked off with Usher uttering, "Baby girl, are you ready?" Then, with no further ado, the singer walked out under the song Butter in a clad and debonair suit, paired with a fur coat.
According to a source, the said TikTok video was shot at the Los Angeles, California's The Dolby Theatre when Usher hosted the 2021 iHeartRadio Music Awards, a week since BTS's Butter was released.
Usher beats with BTS's V part
Furthermore, in the second scene of the video, Usher undoubtedly chose BTS V's verse from the song, in which he walks out holding a red cup and greeting the camera with his finger.
Also, BTS V's verse in Butter includes a reference to Usher's 2001 single U Got It Bad, and also made the manner as his lyric caption.
Aside from TikTok, the short video of Usher for #ButterChallenge was also posted on the singer's official Twitter account, earning a lot of love from the ARMYs.
Since the video was posted on TikTok, it now has more than two million views and almost half a million like disregarding that it has been shared on various social media sites like Twitter, Facebook, and fan sites.
Meanwhile, BTS Jimin is a member of the band who is a huge fan of Usher. He had mentioned Usher in the band's past interviews, naming the R&B icon as one of his influencers.
Check out Usher's video here.