Celebrity
BTS Welcomes 'FESTA' Month With Exclusive Content For ARMYs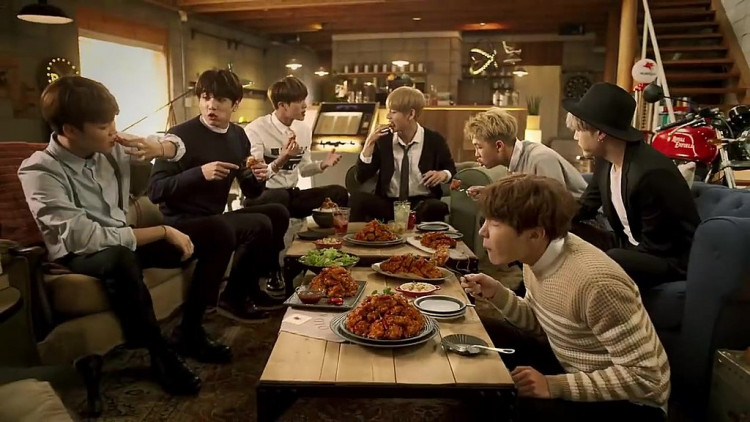 The Billboard Music Awards-sweeper, BTS, is gearing up to celebrate its eighth anniversary, which is traditionally called FESTA. The FESTA ceremony is held every June, all for the celebration of BTS's anniversary, on June 13, the band's debut date.
BTS released the 'FESTA' calendar
Despite the pandemic, BTS has been thriving success across the globe, from major hit singles, international awards, and recognitions unlike any other and many more.
And to celebrate BTS's 2021 prominence, the K-pop septet revealed its traditional calendar, which held many fun-filled activities, such as special videos, official photos, and exclusive content for the ARMYs, and more.
'FESTA' opened by 'BTS Family Portrait'
The mesmerizing opening ceremony of FESTA month kicks off with BTS Family Portrait: 22 detailed, sophisticating, and aesthetic images of the K-pop septet that were released to various media sites and the band's official social media accounts.
RM, Suga, J-hope, Jin, Jimin, V, and Jungkook, never failed to capture and captivate the hearts of their fans by wearing cool and pastel-colored outfits, blazing with bright themes. The different styles BTS held in their photoshoot highlighted its prominence, giving off fantasy vibes to its fans.
One unique style BTS followed is by wearing warm-colored outfits that touch bases a theme world of vivid concept. All seven lads looked younger, as seen in their facial expressions; enjoyment is present during the pictorial.
Another theme had the boys wear draping brown outfits that made them look like they come from the 60s or 70s.
Where to check the photos?
The images were released via BTS's official Facebook, Weverse, and Twitter accounts, leading the boy band to trend.
On Twitter, multiple hashtags come with BTS's FESTA opening ceremony images; such as #2021BTSFESTA #BTS8thAnniversary #8주년가족사진 #2021연대기 #야채튀김소년단 #다이너마이트솜사탕 #Smooth하게FESTA시작.
Check it out here.