Celebrity
Read: BTS Sweeps Other Billboard Charts Aside From Hot 100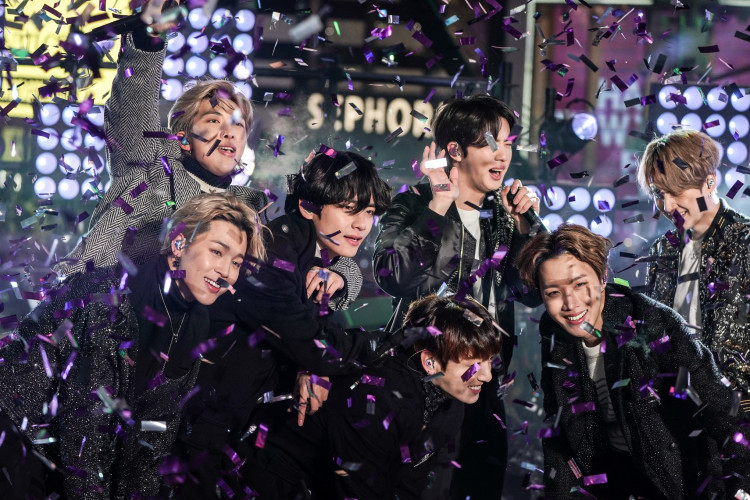 The world's most phenomenal K-pop boy group BTS is a sensation unlike any other, collecting awards from one award-giving body to another in just a span of short time. And aside from winning trophies, BTS have been dominating the Billboard charts since the band released Dynamite, and now with Butter.
BTS is a proven Billboard king
In recent news, the South Korean K-pop all-boy band BTS captured the first spot on the Billboard Hot 100 chart in just a week since Butter was released.
Butter follows the release of BTS's Film Out, and is the second English-language single of BTS since Dynamite. And the Billboard domination of BTS is not just with Hot 100. A number of Billboard charts paved the way for BTS to continue its worldwide craze.
Other Billboard charts BTS took its reign
Meanwhile on Billboard Global 200 and Billboard Global (excluding the US), BTS took its first place. The said charts are the ranking according to the sales and streams.
Also, BTS's Butter snatches its spot on the Billboard Digital Song Sales, where it ranks the most streamed songs in over 200 countries across the globe. It is not a shock that BTS swept multiple Billboard charts, considering that Butter has risen to its massive fame upon its release.
On the Artist 100 charts, BTS at No. 2 shows the massive influence of the band when it comes to their music, album sales, streams, social media activities, and more. The finish of BTS climbed 14 places since the previous week's figures.
BTS's 'BE' and 'Life Goes On' Billboard comeback
BTS's last album BE took its No. 1 finish on the World Albums chart for this week, rising three places from last week's spot.
On the other hand, BE's title track Life Goes On returned to the World Digital Song Sales chart at No. 1 for its fifth total week on the same position.