Music
BTS Breaks Record For A Week Of Streams On Oricon With 'Butter'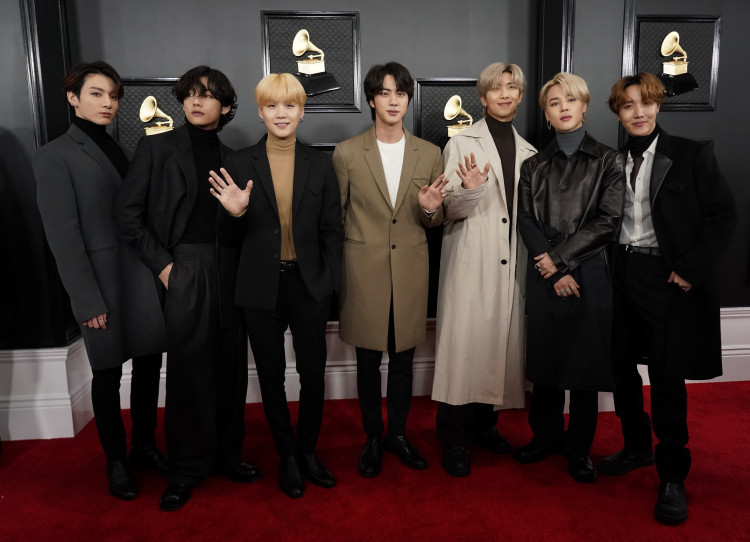 The Grammy-nominated K-pop all-boy group BTS undeniably captured the hearts and attention of its Japanese populace, leading for the band to place atop of Oricon's weekly streaming chart.
That said, BTS's Butter made its way to be held as the highest-streaming song for the week that starts on May 24 and ending on May 30.
BTS's Oricon domination
Soompi delightedly reported on June 2 (Wednesday) that the world's most phenomenal K-pop group BTS had placed on the impressive No. 1 throne of Oricon's weekly streaming chart with Butter. Butter is the band's second English-language single, released recently.
BTS massively proved its great influence to its Japanese ARMYs, who have made their idols record 31,130,352 streams for Butter.
Also, the said song remained atop the Oricon weekly streaming chart for two consecutive weeks now, showing how BTS is royally at its best in the chart.
BTS breaks the record for having the most weekly streams on Oricon
The whopping streaming figure gathered by the K-pop septet is now considered the greatest number of plays recorded in a weekly manner throughout the history of Oricon.
The figure is a double record by the previous artist who held the title that BTS snatches-LiSA's Homura with 16,741,278 streams.
Furthermore, the impressive feat of BTS on Oricon is not its first time. On the chart that dates September 7, 2020, BTS topped the same chart of Oricon with Dynamite.
And on the chart that dates April 19, 2021, the K-pop boy band's Film Out Japanese single skyrocketed atop the charts.
For the time being, BTS holds the new record of bagging three consecutive songs that have notably achieved more than 10 million streams in just a week!
And even though it is not in consecutive releases, BTS will still be the only artists in Oricon to achieve more than 10 million streams in just seven days to at least three of its singles.