Celebrity
BTS V's Chinese Fans Post Illegal Billboard In Seoul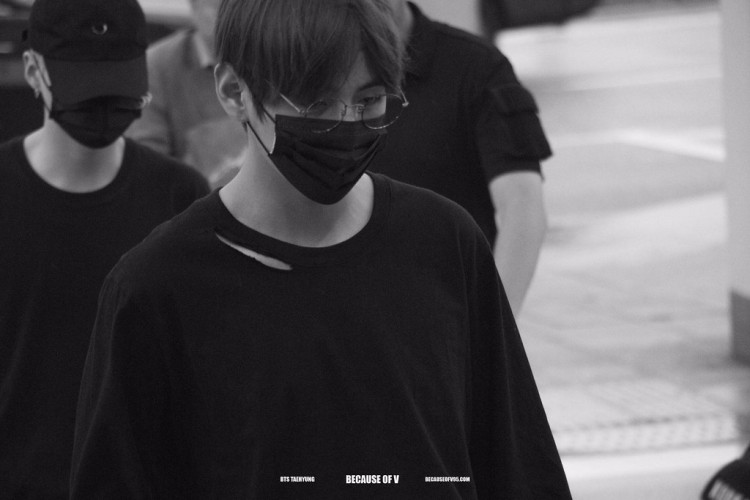 The confirmation freshly came in that the Chinese fans of BTS V posted a billboard of their idol in an illegal way, leading to the group of die-hard BTS V fans violating domestic laws.
Chinese fan club gives love to BTS V in an illegal manner
Naver reported the confirmation of the illegal posting of BTS V's billboard, done by the K-pop idol's Chinese fan club who calls themselves Baidu Viva.
It was recently that Baidu Viva, the biggest fan club of BTS in China, started posting illegal billboards of their idol to commemorate its 8th anniversary of BTS V's comeback and debut.
It was reported that the illegal advertisement for BTS V was installed in a building that faces the HYBE Labels's headquarters in Yongsan-gu, Seoul, South Korea. The dimension was approximately 500 square meters, and that falls into the extra-large size category.
Furthermore, it is noted that the billboard will keep its fate for two weeks, starting from June 1 to June 4. However, the advertisement violated domestic laws, leading various media news outlets to report the matter.
Baidu Viva violates 'The Outdoor Advertising Act'
When the Chinese fan club proposed the advertisement, it was said that installing the gigantic material is them showing support for BTS V. Also, its location is the most optimized option as it faces the main office of HYBE Labels, which happens to be considered an emerging landmark in Yongsan.
The government responded to the installation of BTS V's advertisement, which reads:
"Any outdoor billboard advert should be put up only after getting approval or registration, depending on its size and kind, per current billboard advertising laws."
Meanwhile, the said billboard has been put on week-long probating by Yongsan's district office for violating domestic laws and will charge fines to the fan club. The government also noted that they are currently making such a fast pace with the case since numerous reports have been coming in due to its massive size.
Check photos of the advertisement here.