Celebrity
IU Buys Luxury Apartment Around The Same Time As BTS's Jimin And RM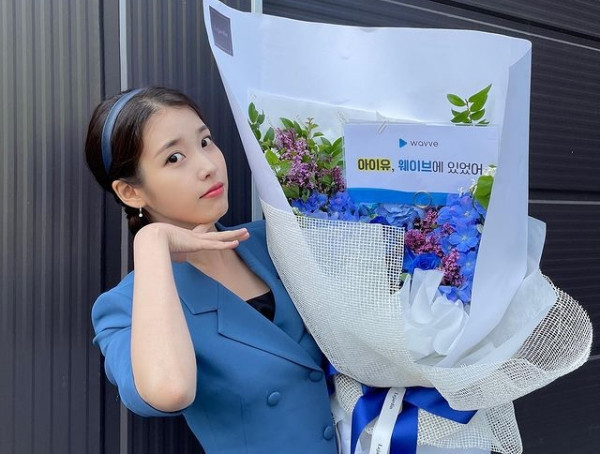 IU bought a luxury apartment, and it was learned that she made the purchase around the same time as BTS RM and Jimin. However, the properties that they acquired are not in the same vicinity and are completely different apartment brands.
According to Biz Hankook, IU acquired a unit at Eterno Chungdam, an apartment complex designed and developed by Hyundai E&C. It is in Seoul and not fully completed yet. It was said that the works are expected to finish in December 2022.
Eterno Chungdam boasts of magnificent penthouses that have the highest tag price for an apartment in Seoul. The units are sold up to ₩30 billion in South Korea, and IU's unit was reportedly purchased for ₩13 billion or approximately $11.7 million.
The Ending Scene singer bought her penthouse during the pre-sale in February. She has chosen a unit measuring around 243 square meters and located between the 10th and 12th floors.
Unlike BTS's Jimin and RM, IU has submitted an application for residency at the Gangnam City Office. Based on the reports, filing for residency means that IU has the intention to live in the penthouse. It was suggested that the BTS members acquired the luxury apartments just for investment while the songstress will actually make the apartment her own residence.
Prior to the purchase of her new property, it was revealed that the 28-year-old sold her villa in Bangbaedong, which she purchased in 2012. She also owns other properties in the city, but she does not actually live in them, which means she would resell it at some point for profits.
Meanwhile, Kpopstarz reported that IU has become the first female Korean solo singer to achieve a milestone on Gaon Digital Chart. With her singles, albums, and original soundtracks released from 2018 to 2021, she has the most number of song pieces that have reached the highest rank in the chart, including her recently released LILAC track.