Music
IU, BTS, And EXO Top Gaon Monthly And Weekly Charts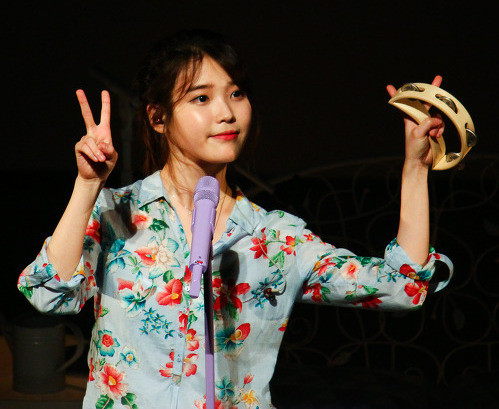 Gaon Chart, which tracks the best performing songs in South Korea using streaming and sales data in the nation, has revealed its latest monthly and weekly chart rankings, with IU, BTS, and EXO leading the chart.
On May 6, the chart announced its newest batch of official certifications. Platinum certification for streaming can only be achieved when a song surpasses 100 million streams, while albums that ship 1 million copies are eligible for a million certification.
IU's just-released album, 'Lilac' was certified platinum for surpassing 250,000 sales. Beloved singer IU sees her recent release jump into the first spot on the Gaon Digital Chart.
For April, the overall digital chart and the streaming chart are identical, with her album 'Lilac' topping both charts and subsequently achieving a double crown.
IU's 'Celebrity' followed at No. 2 on the overall digital chart for March, is still going strong after months on the tally, fell one step to No. 3. 'Map of the Soul: Persona' is the 6th extended play of BTS that was released on April 12, 2019, via Big Hit Entertainment with 'Boy with Luv' as its lead single.
On April 12, BTS signals the beginning of a brand new story with the release of their newest EP 'Map of the Soul: Persona.' It is the follow-up to their 2018 album 'Love Yourself: Tear' and 'Love Yourself: Answer' and precedes the band's 'Love Yourself: Speak Yourself' world tour.
BTS's sixth mini-album, 'Map of the Soul: Persona' achieved a quadruple million certification for selling four million copies in their native South Korea and is making history on the Gaon Music Chart.
On the other hand, another Korean boy band is notching the charts! According to Gaon Chart, EXO Baekhyun's 'Bambi' is the bestselling album in March 2021.
From March 30-31, Baekhyun successfully sold a total of 591,944 copies of his album 'Bambi.' Baekhyun becomes the solo artist with the highest first-week sales for 'Bambi' plus No.1 on iTunes Worldwide.
On May 6, 2021, EXO's Baekhyun's 'Bambi' claimed the No.2 spot on the Gaon Chart. It is the highest-ranking song by male K-pop soloist and K-pop solo artist overall.