Celebrity
Kim Woojin Offers Soulful Take on IU's 'Celebrity' Song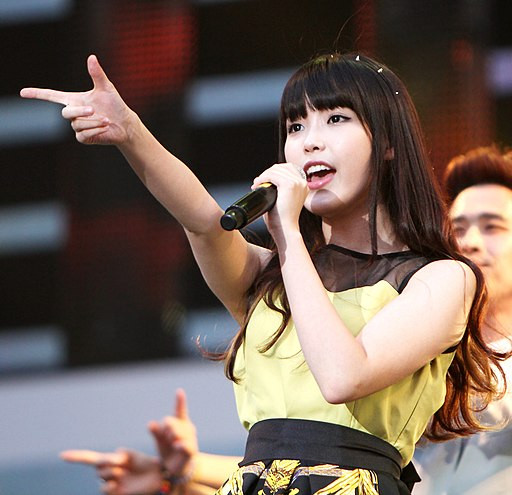 Kim Woo Jin proved again that he is more than just a handsome face as he recorded his version of IU's 'Celebrity' song. He definitely melted a lot of hearts with his version of this recent hit!

During his live cover of IU's 'Celebrity' song, KIM WOOJIN wore a casual and relaxing look with his polo shirt, pants, paired with a white beret to top his outfit off! He sat in a chair with his microphone, white background in the same room he recorded Maroon 5's hit song, 'Sugar.'

He even stated that. "As the difficult times continued, I wanted to give comfort and empathy to many people in my own way," the solo artist said in a statement from his talent management label, 10x Entertainment. KIM WOOJIN also had the opportunity to explain his song choice for his latest Cover Live release. He shared of IU's "Celebrity": "I prepared really hard as it was a song with that meaning."

On the other side of the story, The Gaon Streaming chart ranks the most-streamed individual songs in South Korea every week. It also has monthly yearly results. For April 2021, there are ten most-streamed songs in Korea.

According to Gaon Chart, IU has the four most-streamed K-pop songs in Korea for April 2021. The 'Nations Sweetheart,' IU, leads the streaming chart with her hit song 'Lilac.'

IU's 'Lilac' serves as the title track of her latest album of the same name. The album was a bestseller in Korea. It is the fifth Korean-language studio album by singer and songwriter IU.

In addition, 'Lilac' also became the album by a solo artist with the most weeks at No. 1 spot on MelOn Weekly Album Chart - a South Korean online music store and music streaming service.

The album has been spending a total of 11 weeks on top. Meanwhile, 'Lilac' has already exceeded 50 million streams on MelOn. The South Korean singer-songwriter, IU, appears at No. 3 with 'Celebrity,' No. 6 with 'Coin,' and No. 9 with 'Hold my Hand.'

'Celebrity' and 'Coin' are both new songs by IU. 'Celebrity' was released on January 27, 2021, and 'Coin' was dropped on March 26, 2021, a day after IU unveiled her highly anticipated fifth solo album 'Lilac.' 'Hold my Hand' was released in 2011, it is the first song IU wrote and composed and now is suddenly climbing up the music charts ten years after its release.