Music
EXO Releases 'Don't Fight The Feeling' Teaser With Lay Zhang In It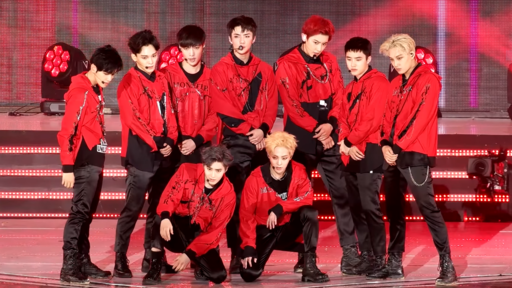 EXO will release a new album on June 7, titled 'Don't Fight the Feeling.' On May 24, at midnight KST, EXO unveiled their first teaser photos for 'Don't Fight the Feeling,' and Lay Zhang was in it!
The album is their first comeback in over a year and a half since 2019's Obsession and comes about two months after they celebrated their ninth anniversary.
In another news, Lay Zhang, the remaining Chinese member of EXO, is currently the No. 1 trending topic on countless social media platforms worldwide.
On May 25, it was revealed through a Chinese fansite that Lay Zhang will be joining EXO in their upcoming special album 'Don't Fight the Feeling.'
According to Koreaboo, the band always come out with interesting concepts and stories, and it is said that this one might be the best ever. A Korean fan may have discovered the theory behind EXO's comeback by doing research and uploaded their theory onto a community site, theqoo.
Firstly, the context of most of the boy band's EXO theories begins with the knowledge that EXO's concept is that they come from Exoplanet. Each of the members has superpowers, and that they are all aliens.
With D.O.'s teaser, it shows that he lands on an orange-atmospheric terrain. Through research, the fans have discovered that the planet D.O has landed on is likely Kepler-78b. This is linked to a project called 'Exoplanet Exploration.'
The boy band's last concert name was 'Exoplanet Exploration,' and fans don't think this is just a coincidence. An Exoplanet is a planet outside our solar system.
Kepler-78b is an exoplanet orbiting around star Kepler-78. At the time of its discovery, the exoplanet was most similar to Earth in terms of mass, radius, and mean density.
This Exoplanet holds many similarities to the Earth, making it a plausible place to live on. Moving on to Xiumin's teaser, he, on the other hand, landed on a place with ice and aurora. It is said that this is the planet Saturn.
Fans have also concluded that Baekhyun probably landed on an Exoplanet called Proxima b, and Kai landed on Mars.
In conclusion, it is conceivable that the concept spins around the boys looking for a planet or exoplanet to construct their new life. Either they cannot live on Earth any longer, or they do not wish to.