Celebrity
BTS Deleted From The Chinese Broadcast Of 'Friends: The Reunion'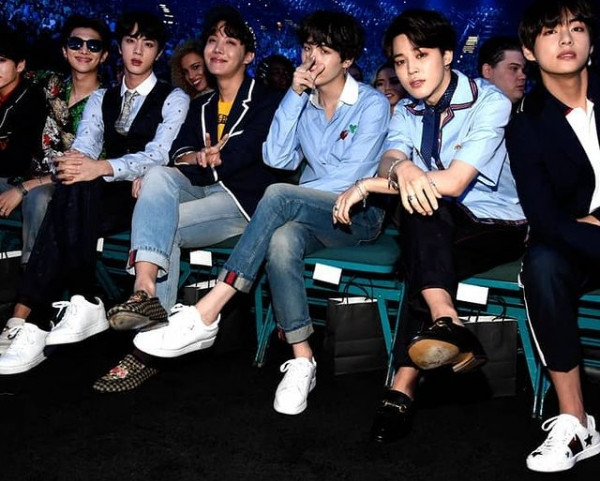 BTS made a special guest appearance in the much-awaited American show Friends: The Reunion. Fans were really excited when it was reported the South Korean boy group is one of the guests.
However, many fans were disappointed when the show finally aired on May 27 via HBO Max. This is because in the entire 105-minute airing of Friends: The Reunion, not even the shadows of the seven members were seen in the program.
According to Variety, the part that features the BTS members consisting of RM, Jungkook, V, Jimin, J-Hope, Suga, and Jin, was actually cut from all the Chinese streaming platforms, including Tencent, Youku, and iQiyi. It was added that it was not just the Kpop superstars who were deleted from the special, but even Justin Bieber and Lady Gaga were removed as well.
Subscribers of the said major streaming platforms were perplexed as they were not able to see BTS when it was already confirmed it is in the guest list of the show that reunited Jennifer Aniston, Courteney Cox, Lisa Kudrow, David Schwimmer, Matt LeBlanc, and Matthew Perry, 17 years after the last episode of Friends aired in May 2004.
Allkpop suggested that one possible reason why the band may have been slashed from the Chinese broadcast of Friends: The Reunion was due to RM's acceptance speech when BTS received the "Van Fleet Award" from The Korea Society last year.
His remarks enraged the Chinese media and netizens as he expressed deep gratitude to the Korean soldiers who fought and sacrificed their lives during the Korean War. The 26-year-old was criticized for not mentioning the Chinese soldiers. They further commented that BTS just ignored the noble sacrifices made by the Chinese soldiers during the Korean War.
In any case, the 13-second long deleted scene of BTS was posted on social media, and it has been making rounds ever since. In the clip that was originally part of the Friends: The Reunion broadcast, the members shared they love the series, and through it, they have learned some things about life and true friendships.