Awards
Phenomenal Boy Group BTS Bags Awards In '2021 BBMAs' Pre-Show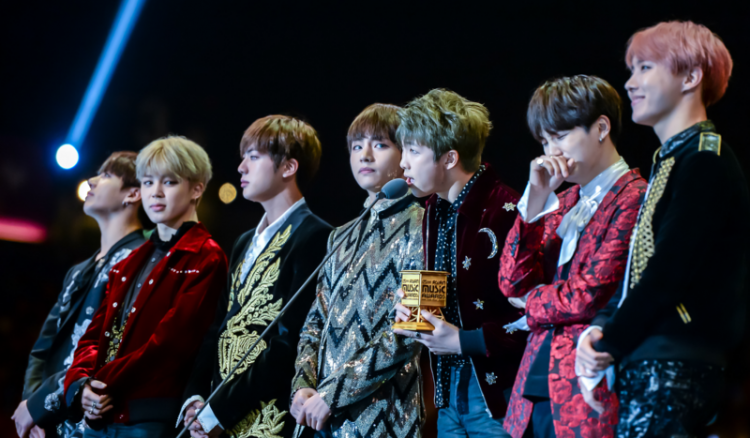 The world's most phenomenal K-pop group BTS has already captured three massive awards for the annual awarding event of Billboard Music Awards. The boy band captivated the trophies even before the actual show starts-making all ARMYs goes nutty as a fruitcake!
BBMAs could not start without BTS
Right before the 2021 Billboard Music Awards will even begin its grand event, the K-pop septet fresh from the release of its newest English single Butter, was revealed as one of the winners during the event's non-televised pre-show.
Not just one award, but BTS bagged prominently bagged three awards, taking the breaths of all ARMYs away in just one go. The Dynamite singers and rappers then took the Top/Duo Group award, the Top Social Artist award, and the Top Song Sales Artist award.
BTS smashed its record
According to the triumphant report by Soompi, the K-pop all-boy group led into beating its personal record for all of the awards they have received at a single Billboard Music Awards show. Leaving with one award to be taken home, the ARMYs are confident that their idols will be smashing the televised show.
The band is still on its 100% game strong for the Top Selling Song award for its 2020 major hit track Dynamite, of which the winner of the said award will be announced during the show's main event.
This year's awards show of BBMAs marks BTS's first time bagging the Top Song Sales Artist award, second time winning the Top Duo/Group, and its fifth consecutive year on the Top Social Artist award.
BTS first took its BBMAs trophy in 2017 and has never failed to make K-pop brag its finest every year. For this year's awards show, BTS crossed its swords with fellow K-pop groups BLACKPINK and SEVENTEEN, Filipino band SB19, and newly married pop singer Arian Grande in the fan-voted category.
For the time being, BTS will perform its newest single Butter in the BBMAs stage.