Celebrity
BTS Jimin Instantly Sells Out Luxury Necklace After 'Butter' Photo Teaser Release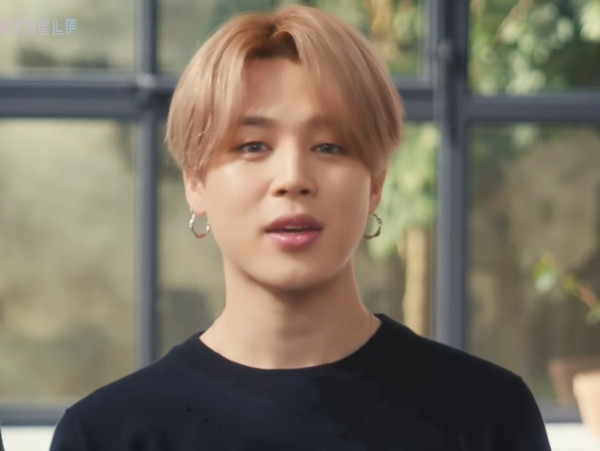 BTS Jimin proved once again he has an army of followers when he sold out a luxury necklace without even promoting it. The 25-year-old idol singer simply wore the jewelry for the Butter teaser photo, and it immediately went out of stock.
The accessory that BTS Jimin wore for the Butter photoshoot was a thick silver chain necklace from the English luxury designer collection of Alexander McQueen. As posted on the brand's online shop, the jewelry cost $890 or roughly ₩1 million, but even with the hefty price, it instantly sells out after the singer's photo teaser was released on social media.
The necklace that BTS Jimin wore was said to have been purchased by people from around the world. This kind of brand power makes the singer deserving of his top place in brand value rankings. He has been at no. 1 spot in this list for 29 straight months now.
He surely has a big influence when it comes to selling products, and he was not even aware of it. Jimin already showed many times he can sell any product without even trying, and all he needs to do is be seen with it.
Allkpop mentioned that the BTS member also caused a $1,215 Louis Vuitton white-knit sweater, a $1,365 cashmere sweater, and a $966 necklace to sell out just because he wore them and millions of fans worldwide saw him with the items. Surely, no matter how much it is, selling them out in minutes is very possible for the idol.
At any rate, BTS Jimin's photo teaser with him wearing the Alexander McQueen necklace also made a record when it gained more than one million likes in just 32 minutes. Currently, it already has nearly five million likes on Instagram.
Meanwhile, BTS's new English song Butter is set to be released on May 21 at 1 p.m. KST. The group will perform the song for the first time at the 2021 Billboard Music Awards on May 24.