Celebrity
BTS Finally Drops 'Butter' And Explains Why They Released Another Full English Track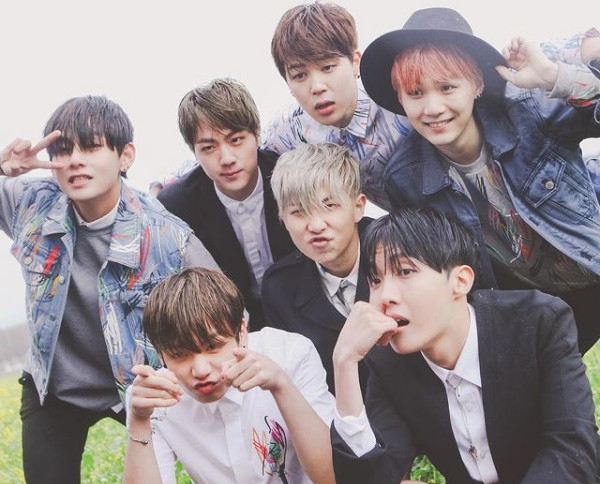 BTS just released its highly-anticipated English song Butter today. Like what everyone expected, the music video for the track gained millions of views in less than an hour after it was posted on YouTube.
Currently, BTS' Butter MV has almost 60 million views already and more than six million likes, and it is not even 24 hours yet since it was posted by Hybe Labels. This is a clear follow-up to the boy group's worldwide smash hit English piece titled Dynamite that was dropped in August last year.
As per Allkpop, Big Hit Music stated that BTS' new song would surely attract young listeners almost instantly. The company explained that this is because it has a catchy and refreshing tune coupled with RM, Jungkook, V, Jimin, J-Hope, Jin, and Suga's impeccable performance.
At any rate, it was revealed that Butter was created by a team of foreign producers including Rob Grimaldi, Stephen Kirk, Jenna Andrews, Ron Perry, Sebastian Garcia, Alex Bilowitz, and BTS' own leader, RM. This talented team produced a smooth summer song that offers great sounds and highlighted the boy group member's dance, singing, rapping, and overall musical talents.
While the music video is already out, BTS has yet to perform live, and they will do this at the 2021 Billboard Music Awards that will be held on May 24. The awards night could also be considered as the group's comeback stage, and it will be broadcast around the world.
Now, as part of the promotions, the band was interviewed and asked why they decided to release another full English track. The members explained the speculations they want another Grammy nomination with Butter is partially true.
Suga said they would challenge the Grammys again with this new song, and hopefully, this time around, there will be good results. RM further confirmed that the release of the English song piece is indeed part of their plan to earn another nomination in the prestigious music awards organization, as per Star Today.
"As many of you are curious, it is true that you are clearly thinking of Grammy," RM said. "We will try as best we can (to win)."