Celebrity
BTS Jimin Achieves New Spotify Record After Reaching 135 Million Streams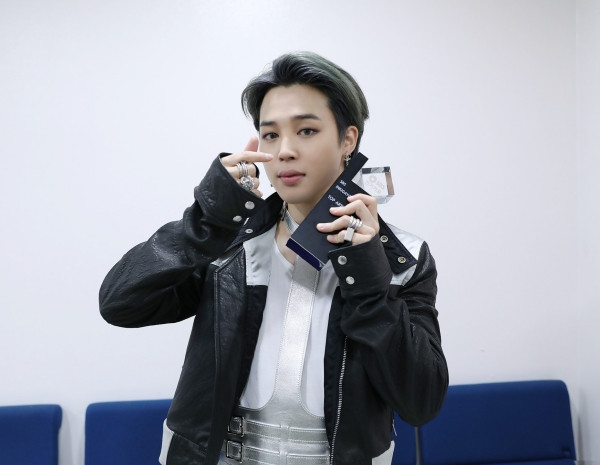 BTS Jimin made a new record on Spotify for his three solo songs. After his Lie track reached 135 million streams, the 25-year-old idol singer became the first Korean to have three songs on a Swedish music streaming platform with more than 135 million streams.
Allkpop reported that on May 11, Park Jimin's Serendipity song's full length edition track recorded a total of 136 million streams and his Filter song currently has 152 million streams on Spotify. Apparently, all of his solos on the platform have surpassed the 100 million mark which is really impressive and the ARMYs are very proud as usual.
It was mentioned that BTS Jimin only has four solo songs on Spotify, but he made the most of them and made this new record of having three songs with over 100 million streams. As of April, he has 500 million combined streams for all of his songs.
Meanwhile, as BTS is releasing its second full English song titled Butter, the group has been dropping teasers in the last few days. Individual photos of the members are being released, which is believed to continue until the day of the track's actual publishing.
The first batch of photos showed Jungkook and RM, while on the following day, Hybe Label unveiled Jin and Suga's pictures. On the midnight of May 13, snaps of Jimin, V and J-Hope followed, and this third set of photos is surely not the last since there are still a few days before Butter arrives.
A few minutes after Jimin's teaser photo was posted, fans already started to share it on social media, and it already gained almost 2 million likes just an hour after its posting. The snap shows the idol singer with blond hair highlighted with pink, purple, and light blue-green similar to an animated unicorn's pastel color scheme.
Jimin wore a simple gray suit and completed his sleek style with brown sunglasses. The silver cross dangling earring was also noticeable, and the red backdrop made him stand out in the picture even more. In any case, Jimin also trended worldwide on Twitter for this teaser.
BTS is set to make its comeback with Butter on May 21.