Celebrity
BTS To Grace The June Issue Of Rolling Stone Magazine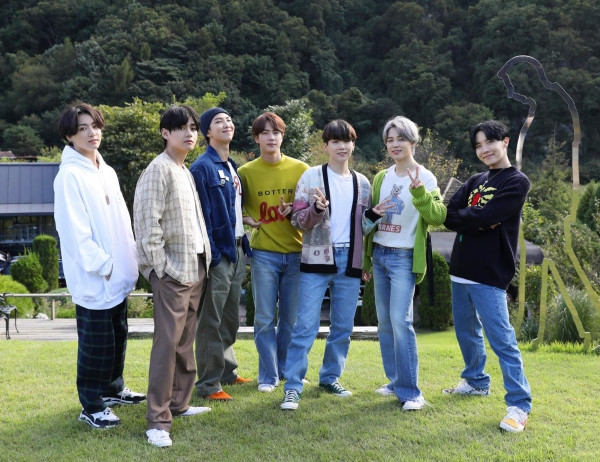 BTS is now on the cover of the legendary Rolling Stone magazine. The South Korean boy band is the biggest in the world today, and it will be on the June issue of the said American publication that focuses on music, politics, and popular culture.
On May 13, the magazine announced its upcoming edition that will feature BTS through a tweet and it posted some behind-the-scenes clips of the band's pictorial as well. As the featured artists, Rolling Stone also sat down with the seven members for an interview, and snippets of what they talked about were also tweeted.
In the Rolling Stone article, how BTS rose to fame and its achievements were outlined. Becoming the world's biggest band was an amazing feat for the seven members that include RM, Jungkook, Suga, Jimin, V, J-Hope and Jin but the guys remained humble despite their popularity and high level of success.
BTS debuted with their single No More Dream in 2013, and the members were said to have been influenced by the first generation of Korean Kpop groups like the Seo Taiji and Boys, who were highly popular in the early 1990s. The band's songs always send a message to the youth and this could be one reason why the youngsters around the world could really relate to their music.
"When we wrote those songs, and those messages, of course, it wasn't from some knowledge or awareness of the education system in the United States or anywhere else," , RM said in the interview.
"There were things we were able to say, from what we felt and from our experiences about the unreasonableness of school, or the uncertainties and the fears and anxieties that teens have."
In any case, BTS's very first full English song titled Dynamite was a huge hit, and it will soon be followed by another English-language piece titled Butter. This will be released on May 21, and it is easy to guess that this will be a smash hit as well.
Meanwhile, Rolling Stone is also offering a limited collector's item featuring BTS. The Collector's Edition Box Set includes eight collectible BTS newstand covers.
There will be exclusive photos from the photoshoot of each member that was done in April, which costs $150, but this will only be shipped in the U.S. and Canada. Pre-orders can already be placed, and the limited set is expected to sell out quickly since it is a BTS item after all.