Music
Boy Band BTS Reveals More Clips Of 'Butter'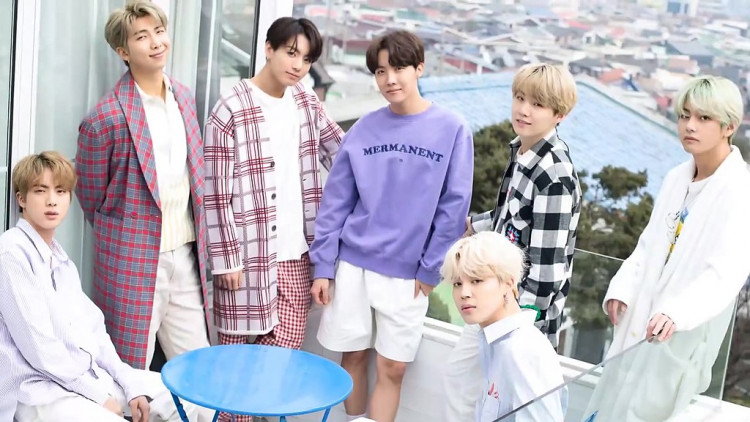 BTS is definitely cooking up something tasty with their upcoming track, "Butter!"
On May 3, the K-pop super groups's label, Big Hit, revealed two new teasers.
The first concept clip plays off the title of the upcoming song by kicking off with a close up of pat heart-shaped butter in the middle of a toast and then Jungkook, who gazed into and pointed the viewer, before moving on to show him spreading the butter on the toast, all over a consistent loop of music.
The second teaser was a blond RM tapping his foot to the same beat, poses coolly, gazes into the camera, and shoots confetti.
On May 4, more clips were revealed. This time it is Jin playing with a cluster of yellow smiley-faced balloons before setting them free and Suga fiddling with a camera while his shadows line up on a multi-colored wall.
On the other side of the story, the BTS boy band tweeted out the full promo schedule for their 'Butter' blitz. The song was also described in a press release as "a dance pop track brimming with the smooth yet charismatic charm of BTS," is slated to drop at midnight ET on May 21.
'Butter' is the second English language single of the boy band BTS that will be released on May 21. 'Butter' will be the follow-up to their 'Dynamite,' which is their first all-English song that was released on August 21, 2020, which debuted at No. 1 in the Billboard Hot 100.
According to Billboard, on April 28, Big Hit revealed that BTS is buttering up the ARMY before releasing 'Butter' with a full promotion schedule including concept clips and teaser photos. At first, BTS's Army was so excited about the single that they were literally watching 'Butter' melt for an hour.