Celebrity
Kang Daniel Criticized: 'His Live Singing Is Subpar', Netizens Claim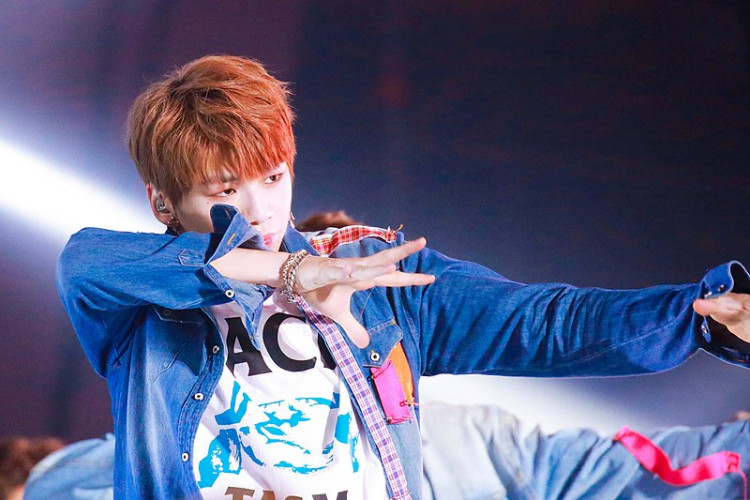 Kang Daniel continues to break records following the release of his latest album, Yellow. He even recently took home the win from SBS MTV's The Show after beating STAYC and ASTRO's scores.
AllKpop reported, however, that despite the achievement, many netizens did not find his performance satisfying. As it happened, several individuals have negative comments about his live singing.
In one of the threads from the online forum, The Qoo, members of the community seemingly criticized the K-Pop idol after performing the lead track of his album. The majority agreed that his "live singing is subpar," with others adding that he has not improved since his days as a member of Wanna One.
Other netizens, also, added that he needs to "practice a bit more" because he is now a solo artist. Although some asserted that he is "not that bad," several individuals claimed that he "messed up" because of his off-tune singing.
The scores on the show did not seemingly manifest the same dynamic. Kang Daniel won as the "Choice" for April 20.
He obtained over 8,000 points, placing him in the lead. STAYC scored a total of 2,286, while ASTRO had a 3,640 score.
After the announcement, the former Wanna One member gave an acceptance speech before the audience. He thanked everyone for the support, especially his fans and members of his staff.
Kang Daniel dropped his fourth extended play album, Yellow earlier this month. It houses a total of five tracks, with "Antidote" serving as the lead single.
It was one of the highly-anticipated track collections of the year. This is why it is not surprising that fans and followers immediately took the time to listen to it upon its release.
Forbes reported on Thursday that the lead track even debuted at no. 1 on the Gaon Digital Chart. As noted, the rankings' bases rely heavily on popularity, sales, and streams.
"Antidote" is, reportedly, the idol's "first champion" on the record. He came close, though, with "Paranoia" upon dropping it earlier this year.
Kang Daniel, also, recently shared his thoughts, as well as some of the backstories about Yellow. Soompi said that he tackled his latest album following his shoot for Singles magazine to showcase Givenchy's beauty line.
The K-Pop idol said that his five-track collection is "an expression of a complete me." This appears to be a completion of his releases, considering that his past albums "were about showing [his] growth." (Business Times)