Music
Kang Daniel Reveals His 'Homebody' Years, Mom's Reaction To Fame Ahead 'Yellow' Release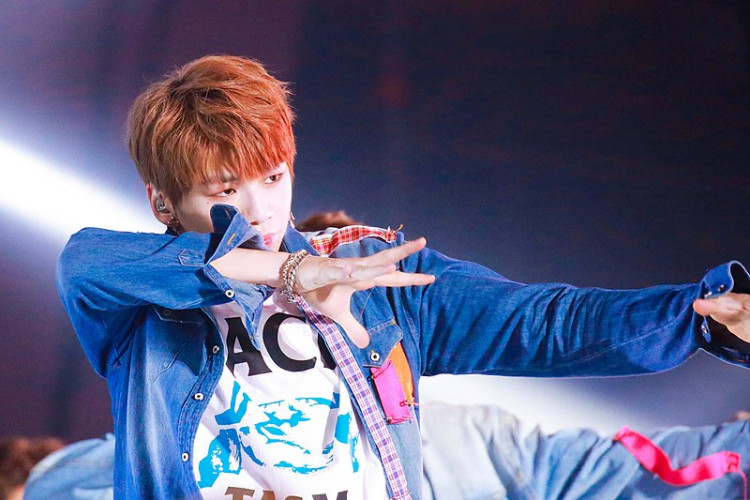 Kang Daniel is now days away from his official comeback. Ahead of the release of his mini-album, YELLOW, the former Wanna One member recently made an appearance on KBS2's Problem Child In House.
Koreaboo reported that he shared several details of his life before and during his fame as a K-Pop idol. He began by revealing how much of a "homebody" he was.
The Cyan artist said that he loved to "chill and relax" at home. He explained that he liked "being alone at home," adding that he once did not even go outside for over a month.
When asked about what he did during those times, Kang Daniel shared that he would always "play games and watch movies." He, also, noted that he prefers documentaries the most.
The K-Pop artist continued that he does look at his phone, as well, while at home. If some of his friends ask to come over during his resting periods, he usually tells them to meet him on the computer. He, then, explained that "it is a pain," and too hassle to clean after his friends come over and go.
The "PARANOIA" singer, later on, unveiled that he likes to drink beer or whiskey, as well. This makes him more of a "homebody," considering that he enjoys these beverages alone.
In the same interview, Kang Daniel, also, talked about how his mom perceives him differently as a celebrity. He said that she would see "celebrity Kang Daniel and son Kang Daniel" as two different individuals, according to Soompi.
The K-Pop idol gave some examples to explain his thoughts further. He recalled a moment when his mom went to a photo exhibition that he did to "raise awareness" on adoption.
He stated that his mother brought three massive portraits of him from the event. When he asked her to put the photos away, she argued that "he is handsome," as if she was referring to a different person.
In the end, though, he thanked her for helping him "get through" his difficult years as a trainee. Kang Daniel revealed that a call from her once a week gives him "a sense of healing and strength."
On Tuesday, the former Wanna One member dropped another teaser for his fans and followers. He released an "intense music video trailer" for "Antidote," according to AllKpop.
The song serves as the title track for his upcoming third mini-album, YELLOW. It will officially go public on April 13, at 6 PM, KST. (Business Times)