Celebrity
Kang Daniel Talks About His February Comeback And More With 1st Look Magazine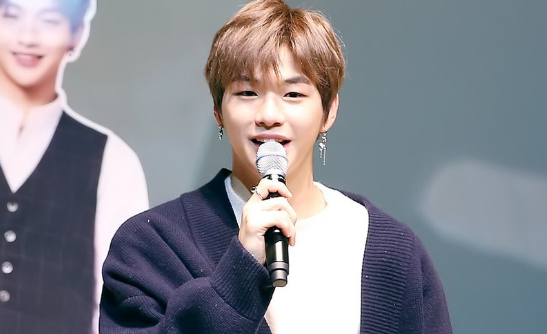 Kang Daniel gets featured by 1st Look magazine in partnership with Givenchy Beauty's perfume.
On February 5, Friday, Kang Daniel, representing the Givenchy Beauty perfume since 2019, is currently making preparations for his upcoming comeback this year. In the interview session he shared with 1st Look, Kang Daniel discussed his goals for his return to the K-pop scene.
He said, "I want to show myself as a real artist. It's about the anguish required t become a serious artist. A lot of my thoughts and worries have been incorporated into the comeback, and there will be a lot of sincere stories. It will be about one part of the person called 'Kang Daniel.'"
When asked about his insights on the concept of pictorial, Kang Daniel shared he's enjoying it as he is pretty interested in perfume. The artist also revealed he's quite sensitive when it comes to scents and that whenever he tries something new in the food, he smells it first.
That said, given that he liked the Givenchy Beauty perfume's scent, he has a really sensitive nose. Kang Daniel further noted that the brand's perfume collection makes him excited and has its unique fragrance and vibes.
Moreover, the K-pop idol shared that the perfume he's representing now is ideal to use, especially this upcoming Valentine's day.
Kang Daniel's Comeback
Kang Daniel is set to make a comeback this month with new music titled 'PARANOIA,' which is scheduled to be released this February 16 at 6:00 p.m. KST. Kang Daniel proved himself to be a good musician and has swept awards in the previously held awarding ceremonies from last year including, Asia Artist Awards, Seoul Music Awards, and The Fact Music Awards.
Fans are looking forward to Kang Daniel's comeback this month as he teased his fans with a red-colored preview trailer of his track on YouTube. Check it out below:
Tune here on The KpopReporter for more updates!