Celebrity
BLACKPINK Jennie Unveiled Shocking Details About Herself For Magazine Cover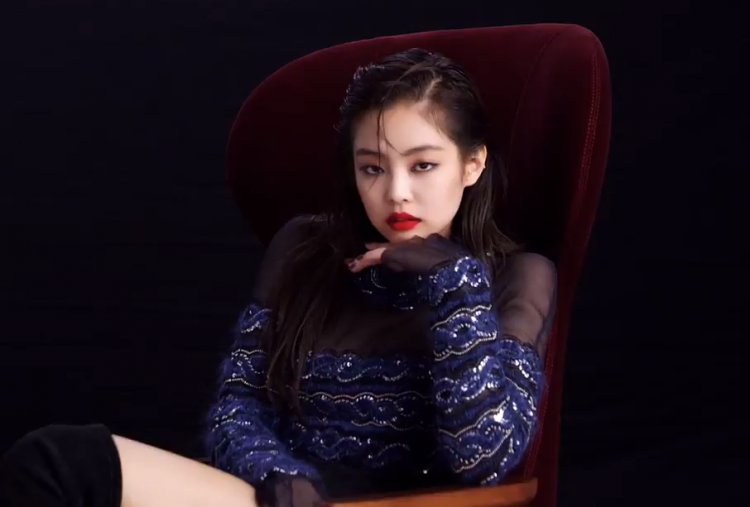 BLACKPINK member Jennie is Harper's Bazaar Korea's cover for its April 2021 issue. As part of the project, she sat down for a quick interview with the magazine, wherein she shared some personal details about herself.
Koreaboo reported that one of the things she talked about was her most "precious items." The recorded interview premiered on the magazine's official YouTube channel on Saturday.
Jennie named three things that she could not go without them by her side. She began with her "Film Camera," which she uses to "capture important moments" of her life.
The BLACKPINK member, then, said that her pouch is the second precious thing for her. She stated that this is where she puts her "lip balm," along with "other stuff."
As for the third item, Jennie showed a golden brooch. She said that she always brings it "for fashion emergencies."
Apart from her "must-haves," the "SOLO" singer, also, talked about her favorite food. A separate report from Koreaboo covered this aspect of the interview, wherein she revealed, as well, where she gets this favorite snack of hers.
Jennie said that there is one food that she likes to eat these days. She said that it is Greek yogurt, adding that she takes one when feeling hungry, especially before she does her daily exercises.
The BLACKPINK idol even shared about the "Greek yogurt place cafe" next to her workout studio. It seemingly makes sense why she always eats it as the snack is very accessible to her.
In the same interview, Jennie touched on her "favorite exercise," as well. Before revealing her workout, though, she noted that it is her favorite "not just these days" as she does it all the time.
The K-Pop idol stated that she prefers to do Pilates on a daily basis. She explained that it is "easy to do as an exercise." Moreover, she emphasized that it is beneficial for her "ankle rehabilitation," so she does it "steady."
Later on in the engagement, the magazine asked about what she felt while shooting for the magazine on that day. The BLACKPINK member stated that she had "some fun" doing it. Jennie, also, shared that she was glad because she was able to wear the clothes that she wanted.
Since the release of the interview clip, netizens showered the K-Pop idol with numerous praises and compliments on the platform. While some pointed out that she always looks "elegant" and beautiful, others asserted that the clothes she wears become more appealing because they fit her well. (Business Times)