Celebrity
Do BLACKPINK Members Fit The Korean Beauty Standard? Here's The Truth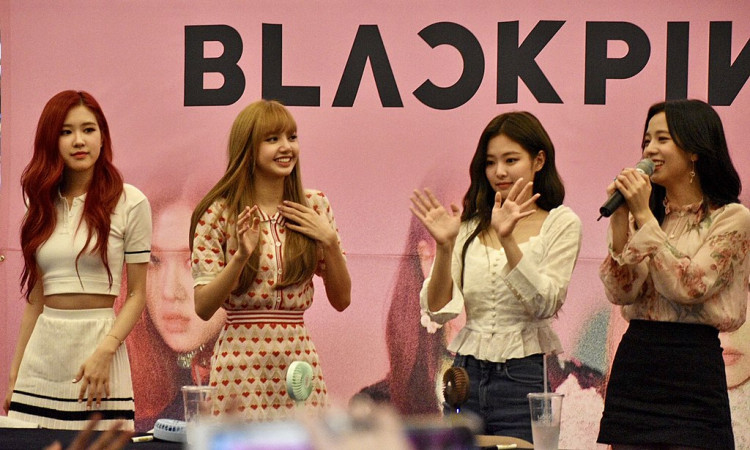 Fans and followers of the K-Pop industry know all too well that the idols have to fit the high Korean Beauty standards. This, then, seemingly causes many individuals and experts to analyze the "beauty" of many South Korean celebrities, including the members of BLACKPINK.
AllKpop recently released a report, detailing the brief analysis of the four K-Pop artists' beauty and physical attributes. It, also, pointed out which of the members fits the beauty standard the most.
The publication began by listing the "standard." As explained, many local plastic surgeons agree that having a small face, pale skin, thin, high nose bridge, double eyelids, V-shaped jaw, and above 165-cm height are some of the things that make up the beauty norm in the country.
Among all the members of BLACKPINK, Jisoo suits the Korean beauty standard the most. This is the reason why she is the official "visual" of the group.
As explained, she has the traditional Korean beauty that many locals love and desire to have. She has fair, pale skin, a thin and high nose bridge, and double eyelids.
The only thing that the Snowdrop star has that does not fit the standard is her height. She is only 162 cm tall, placing her on the "shorter side.
As for the other three members of BLACKPINK, they all possess distinct and unique beauty. However, their physical attributes do not perfectly fit the Korean beauty standard.
While Jennie has a "youthful" and chic glow, she has a square-shaped jaw. She does not have the height, as well, and her skin is slightly "tanned."
As for Lisa, she has a beauty that "adheres more to the Western" standard. Nevertheless, she still fits some of the norms in Korea, such as her small face, plump lips, double eyelids, and 166.5 cm height.
Meanwhile, Rose's facial features do not, reportedly, fall in line with the Korean beauty standard like Jisoo and Jennie. But, her figure does as she has a long, slim, and "well-proportioned" frame. Even so, her beauty is still deemed as "elegant and ethereal."
In discussing the beauty and facial features of the BLACKPINK members, the talks about having plastic surgeries, also, emerge. Many netizens believe that the K-Pop idols previously underwent different kinds of minimal procedures to enhance their beauty.
In Quora, netizens gave their analysis of the four members' facial features. Based on the assertions, it appears that Lisa is the member who had the most surgeries.
Experts, also, reportedly, agree on this theory, according to KBIZOOM. The analysis released claimed, however, that Jisoo is the only member who has maintained her natural beauty. (Business Times)