Celebrity
BLACKPINK Lisa Confirms Debut Solo Album Is 'Coming Soon'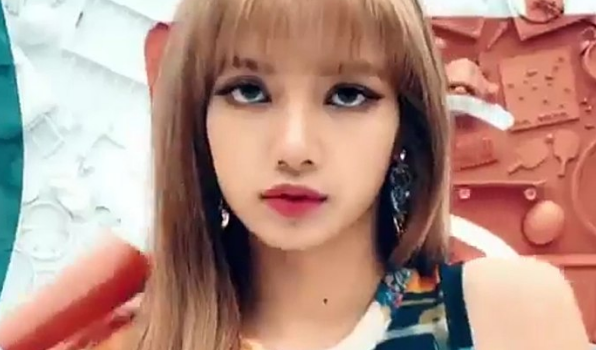 Two of the four members of BLACKPINK have already embarked on their careers as solo artists. With the success of these releases, avid fans and followers are now wondering when the other two members' debut albums will emerge.
On Saturday, the fandom seemingly obtained a vague response from the group's rapper, Lisa. During her 0327 photobook fansign event, some of her viewers directly asked her about her solo album.
Koreaboo reported that the question seemingly "shocked" her at first. But, without hesitation, the K-Pop idol responded that it is "coming soon."
The BLACKPINK artist did not share any details, though, about the track collection. Even so, the publication said that the speculations have since become a lot more apparent among fan communities.
Many individuals even, reportedly, theorized that the debut album may carry the title, "Coming Soon," as this was Lisa's exact words. Moreover, they seemingly obtained the idea from the name of the group's latest album, The Album.
As the details remain scarce, the theories and talks about Lisa's solo track collection will likely surge more in the next few weeks. This will, also, remain evident until the K-Pop idol, as well as YG Entertainment, drops the information of the music release.
The latest buzz about the BLACKPINK rapper's solo album comes weeks after Rosé released R. It was one of the highly-anticipated albums of 2021 as fans and followers were waiting for its arrival since YG Entertainment confirmed the release amid the pandemic.
During the announcement last year, Bangkok Post reported that the label, also, teased Lisa's solo track collection. As noted, they are currently in preparation for it, adding that the release may happen in the latter months of 2021.
Since then, no further details have emerged regarding the matter. But, considering that Rosé has already released hers, many are now expecting that more information will arrive in the next few weeks or months.
These days, the BLACKPINK idol appears to be focused on her solo projects outside the K-Pop industry. While Rosé works on her album, Jisoo on Snowdrop, and Jennie on her shoots and channel, Lisa is spending most of her time these past few weeks with iQIYI's Youth With You 3.
Alongside her stint as a mentor to the competition's trainees, she is also occupied with the second volume of her 0327 photobook. The material dropped on her birthday, March 27, hence, the name.
In addition to these projects, the BLACKPINK's maknae is seemingly gearing up to spend more time working on her own YouTube channel. She recently uploaded a video on the platform, featuring the unboxing of her photobook. (Business Times)