Celebrity
BTS Admits To Acting 'Different', 'Awkward' When With Other People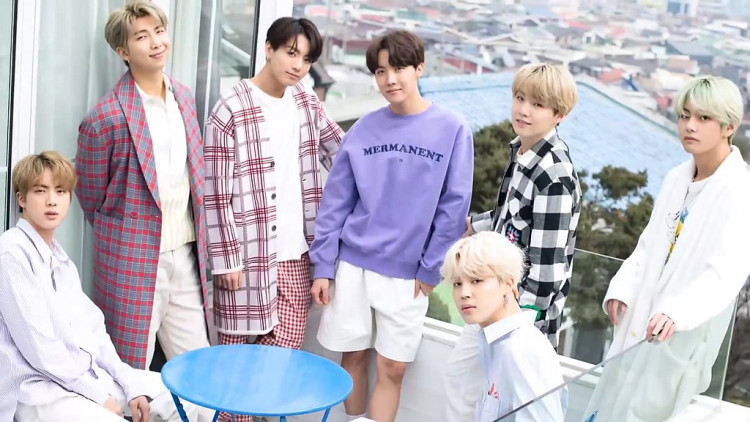 BTS is one of the most popular all-male groups in the world. With their fame and success, the seven members always get to meet and engage with thousands of people across the globe.
While most people would praise the K-Pop idols for their impressive personalities and characters after meeting them in person, the septet admitted that they act "different" when other people are around them. Koreaboo released a report, detailing what the "Dynamite" singers revealed.
The talks about the matter emerged on the group's recent talk show, Let's BTS. They shared their thoughts with their chosen host, Shin Dong Yup.
During the interview, the KBS personality mentioned BTS having done several talk shows outside South Korea. He, also, pointed out that it was the first time for the septet to do one in their own country.
The members immediately said that they feel "extremely comfortable" doing the material with Shin Dong Yup. They shared, as well, that RM is "usually the one who talks" on their engagements abroad.
Suga consequently explained that they are "not that funny or good talkers." The host, then, expressed his shock because he deems the members as "loud and playful," especially on their own variety show, Run BTS!.
The seven K-Pop idols revealed that they are only funny, loud, and playful when they are "by themselves." They admitted to feeling a little awkward if they are with other people.
Suga even said that they become "meek" and shy. Accordingly, it explains why there is a difference in their respective actions between public engagements and close interactions with one another.
While the members of BTS believe that they are "not that funny," netizens, especially avid fans, seemingly disagree. In a discussion on Quora, many individuals explained that all of the seven K-Pop idols are funny and playful in their own respective ways.
Several of the respondents even described each of the "ON" artists' funny acts. But, among all, the public appears to take that J-Hope and V are the funniest members of the group.
As explained, J-Hope does not even have to make a joke and yet, he is funny. Netizens deem him to have a "humorous" personality.
Meanwhile, V seemingly appears to be the "most random" among the members of BTS. He does and says a lot of random things, making him funny and playful. Cheat Sheet agrees to these points as it previously released an article, naming the "Scenery" singer as the "funniest BTS member." (Business Times)