Celebrity
BTS Story: Jimin Described As 'Mature,' 'Healer' By Members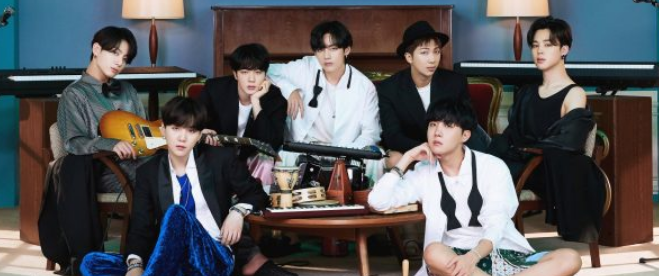 All seven members of BTS play a significant role in the group. Each of them has something to offer that seemingly complements well the other members' characters and traits.
The septet has known each other for over a decade now. They have been through ups and downs, and they are always there to witness each other's challenges and successes.
This is why it is not surprising why their band works in the world of entertainment. Aside from having impressive skills and talents, they all value one another.
Koreaboo recently released a run-down, revealing the BTS members' praises and compliments toward one of their own. As stated, it explains why Jimin is an asset and an essential part of the group.
Jimin belongs in the vocal line of the K-Pop band. The public, especially fans and followers, has always known his caring and sweet personality. Likewise, the members of the group, also, know all about this.
Jin highly praised the "Filter" singer for his optimistic points of view. He said that Jimin is always the one who comes through for the rest of them, making them laugh and giving them strength, despite all the tiredness.
V echoed Jin's statements, noting that Jimin always gives him "strength," adding that he is his "dearest best friend." Whenever he has troubles, he is there for him.
Suga and Jungkook, also, previously stated that Jimin is someone who would not be "disliked" by anyone else. They commend him for his "beautiful" heart and attitude.
Meanwhile, BTS leader RM and rapper J-Hope unveiled that Jimin is very "mature." The former even asserted that the "promise" singer has a "healing effect" that heals everyone else when they need it.
As for the latter, he said that he always comes to Jimin to relieve his stress. J-Hope, then, added that he has a "big plate," allowing him to "accommodate so much."
As the kind words continue to shower upon Jimin, he, also, has his own positive thoughts about his co-members. A separate report from Koreaboo even asserted that he is the "number one fan" of BTS.
In most of his interviews and engagements, he never forgets about his co-members. He always praises them, expressing how much he values everyone in the group.
Jimin, also, once emphasized that BTS, alongside all the members, is what has made him who he is today. Apart from changing his life and giving him a new one, he said that it is his "everything." (Business Times)