Celebrity
Check Out: BTS J-Hope Tried An April Fool's Day And It Went Viral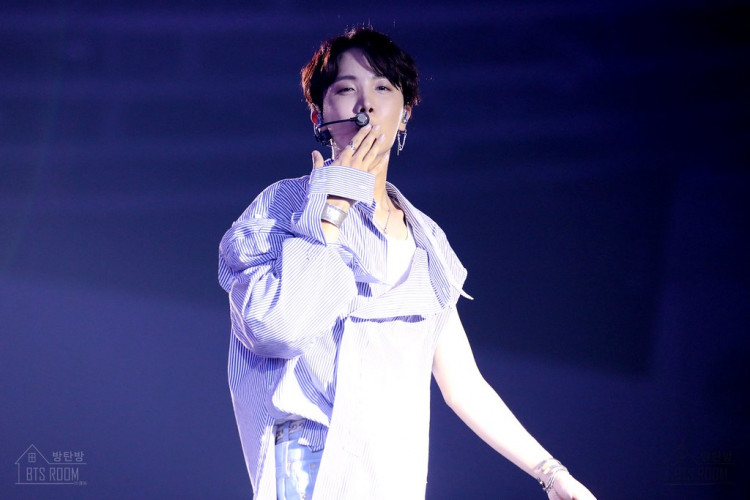 ARMYs from across the globe were overjoyed when BTS J-hope pulled off April Fool's Day with an explanation on the matter.
BTS J-hope is now red-headed
Well, of course, it is a prank!
Despite the pandemic and most interaction of BTS to its fans are done online, it did not stop the Grammy-nominated artist from keeping his fun-filled April Fool's Day prank to everyone, especially to his fans.
On April 1 (Thursday), BTS J-hoe tried his best to pull off the best April Fool's Day prank, by posting an image of himself on Weverse with a flame-red hairdo, as per Billboard.
"I dyed my hair," he wrote on the social media platform. K-pop has always been on his black locks, but he wrote the post as part of his prank. He added, "So I can't post a selfie."
In response, the ARMYs went into the crazy world, but in just minutes, the fandom realized that it might their idol is pranking them to the best that he can.
Was it a prank?
For few hours, the ARMYs are pointing out BTS J-hope to be using a filter. And it also did not take too long for the Chicken Noodle Soup singer-rapper to blurt out his response.
In another post, BTS J-hope admits his pranking game, with a follow-up caption with snickering and laughing emoticon content. It reads, "Yup it's April 1."
As per Allkpop, the second red-hair photo posted by BTS J-hope was a screenshot from a video of the K-pop idol posted in November 2017.
BTS J-hope trends
With red-headed BTS J-hope, Twitter listed the idol as trending topics on the platform. Hoseok trends at No. 1, Hobi at No. 2, and j-hope at No. 11.
Undoubtedly, whatever hair color BTS J-hope chooses to flaunt, his fans are very much ecstatic to support and cheer for him.
Check it out here.