Video
WATCH: BTS Releases 'Film Out' MV That Depicts About A Past Relationship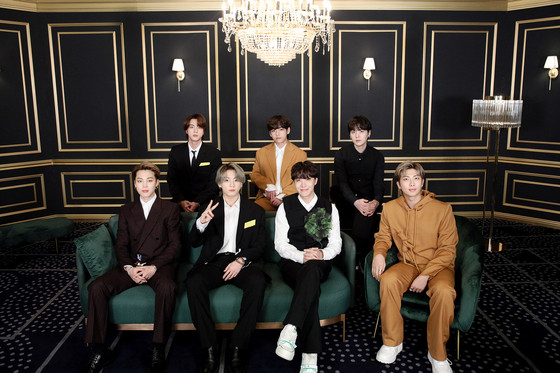 The world's most phenomenal K-pop group BTS touched the hearts of ARMYs when the band surprisingly released its newest single titled Film Out.
Along with the mesmerizing single is a music video that shows RM, J-hope, Suga, Jin, Jimin, V, and Jungkook reflecting on memories while singing about a past relationship.
Bits of 'Film Out' music video
The K-pop septet can be seen in the 3:48-minute music video reminiscing and reflecting on the memories they had with another person in a moving content that hails an inspiring theme.
The content tags along with a white-themed house before letting the memories fade into thin air, while a small hourglass is moving towards a countdown. The disappearance includes the band members fading before the eyes of Jin.
The eldest member can be seen alone in the house when a red-hot explosion happened that left the house in total chaos.
Compared to the said part of the music video, the Grammy-nominated band compared it to its Fake Love music video that was released in 2018.
'Film Out' in its English meaning
Furthermore, Film Out is one of the singles of BTS's upcoming Japanese album entitled BTS, The Best, which will be made available on June 16.
The track was composed along with J-pop band Back Number and will make an appearance as the ending soundtrack of the Japanese movie titled SIGNAL The Movie Cold Case Investigation Unit that will come out on April 2. Also, BTS Jungkook is credited as one of the single's producers.
According to Elite Daily, Film Out is a song that talks about someone who is existent but at the same is not. It is like someone is there, but that specific someone's presence is nowhere to be found.
The song further talks about the longing of somebody to someone that is no longer there and the acceptance process is hard to keep.
For you to find out, watch the music video placed above!