Celebrity
EXO's Baekhyun Shocked Fans, Followers After Confirming 2021 Military Enlistment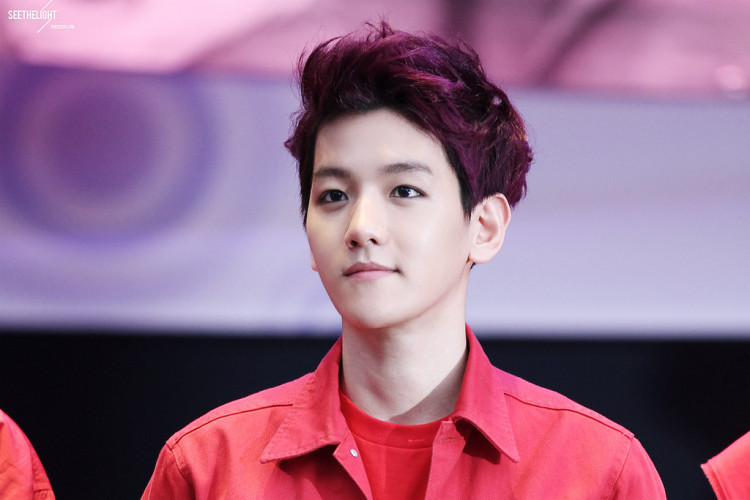 EXO fans are still sad about Chanyeol's enlistment news. Earlier in February, the K-Pop idol, alongside SM Entertainment, confirmed the start of his military service for South Korea before April begins.
While the sadness about his temporary exit from the group remains apparent, another member dropped similar shocking news on Friday. AllKpop reported that Baekhyun confirmed his enlistment and surprised the public that he will join the service before the month ends.
The City Lights artist went live on Instagram to talk about the matter. He said that the end of the month will be the "latest he can postpone" his enlistment.
While sharing the updates of his activities, the EXO member explained that he was "thinking" about how he could say it to his fans and followers. He even revealed that he was "hesitant" at first, adding that he did not want everyone to feel "restless."
Nevertheless, he still decided to share it with everyone. He, also, realized that he did not want them to wait "without preparing anything." Accordingly, he now gears up for his "solo album, SuperM album, and group album."
The publication said that the talks about his enlistment have become apparent since the start of the year. Rumors have since emerged, especially after Chanyeol confirmed his military enlistment.
Despite feeling sad and shocked, netizens, reportedly, expressed their gratitude and appreciation on various social media platforms. Many individuals thank Baekhyun for thinking of them to the point that it caused worries on his part. They shared their happiness, as well, that he will not leave his fans empty-handed because of his upcoming solo album.
On Thursday, the EXO idol dropped a teaser material for his single, "Bambi." It is, also, the title track of his upcoming mini-album of the same name.
NME said that the clip features Baekhyun as he "roams a dimly lit train alone while dancing" to the melody of his track. It, also, teased the fans with some lyrics of the single.
SM Entertainment previously stated that "Bambi" will showcase Baekhyun's "diverse R&B sensibilities." It is, also, only one of the tracks that the album will entail.
Bambi houses a total of six tracks, which will all premiere on March 30. Reports, then, noted that the collection features contributions from various artists, like Clode, DEEZ, and SAAY.
MEA World Wide reported that Chanyeol will be the fifth member of EXO to enlist in the country's military service. This, then, makes Baekhyun the sixth and the latest out of nine.
Members Suho and Chen are still in the service. As for Xiumin and D.O., they have already completed theirs earlier this year. (Business Times)