Music
TXT Continues To Conquer Oricon's Weekly Album Chart With EXO's Baekhyun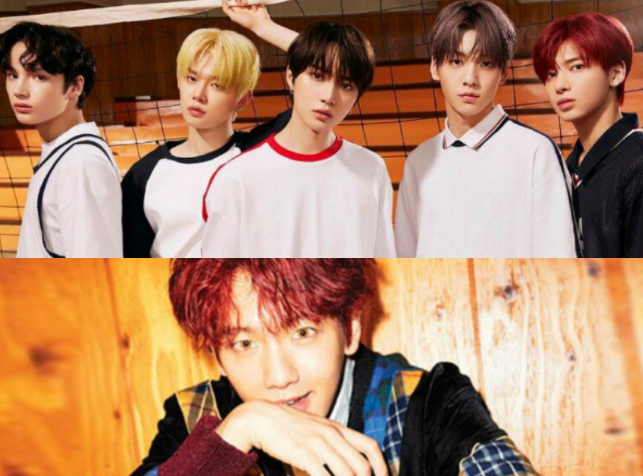 TXT remains undefeatable at the top of Oricon's weekly album chart with their Japanese album, 'Still Dreaming,' with EXO's Baekhyun following their lead at No. 2 with his first mini-album, 'BAEKHYUN.'
On January 28, Thursday, Japan's leading music site Oricon officially shared the weekly results with gathered data from January 18 to January 24. TXT continues to dominate the top spot with their debut Japanese album 'Still Dreaming,' which accumulated a total f 86,892 estimated sales in Japan.
The new milestone is just another record of writing down the long list of their achievements as TXT remains unmoved for the third time on Oricon's chart. TXT manage to dominate Japan's music chart with their other albums including, 'The Dream Chapter: ETERNITY' and 'minisode1: Blue Hour.'
Moreover, TXT's current and newest Japanese album 'Still Dreaming,' holds the most sales during its first week on Oricon's weekly album chart. One week has passed since TXT debuted their Japanese album, but fans seem to show unconditional support to the boy band for them to remain on top.
Next on the list is EXO's Baekhyun, who's currently following TXT's lead on the weekly album chart of Oricon. EXO Baekhyun's first Japanese mini-album, 'BAEKHYUN' debuted the same date as TXT's 'Still Dreaming,' successfully garnered a total of 47,746 estimated sales in Japan.
Japanese fans seem to be showing a lot of love and interest in TXT and Baekhyun's Japanese album this year. Due to their successful comebacks and album debuts, fans set the bar high for their upcoming releases this year.
Listen to TXT's 'Still Dreaming' full-album tracks below:
Check out also EXO Baekhyun's 'BAEKHYUN' Japanese album below:
Tune here on The KpopReporter for more updates on your favorite idols, comeback, debuts, and more!