Music
TXT Conquers Japan's Oricon Daily Album Chart With EXO's Baekhyun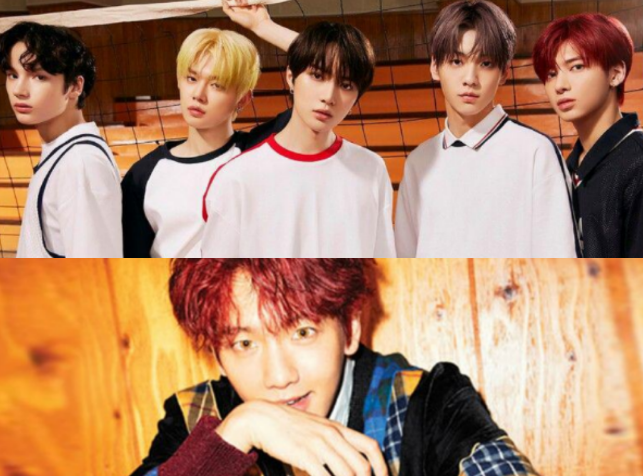 Boy group TXT dominates the Oricon's Daily Album Chart, with EXO's Baekhyun following their lead.
On January 21, Thursday, TXT conquers the Oricon's Daily Album with their first Japanese full album, 'Still Dreaming.' The album successfully topped the list of Japan's leading music site Oricon. TXT's Japanese album 'Still Dreaming' was able to distribute a total of 61,074 copies.
Moreover, not only did TXT dominated the charts but EXO's Baekhyun too! The K-pop idol sits at the number 2 spot, following the lead of Big Hit's TXT.
EXO Baekhyun's first Japanese mini-album 'BAEKHYUN' debuted on Japan's Oricon daily chart at no. 2 following its official release in the country. EXO Baekhyun's album managed to sell 39.047 copies in the country.
Meanwhile, with the K-pop genre expanding and getting more recognition in Western countries, some K-pop solo artists and groups enter their market by releasing tracks with their language modified to what country market they're targeting. These countries are mostly the ones with the most immense fandom the group or an artist has.
That said, TXT made their Japanese debut last year with the Japanese versions of their hit tracks, 'Run Away,' 'Crown,' 'Angel or devil,' and their single, 'Magic Hour.' TXT was able to score an official gold certification for their debut single, 'Magic Hour,' for having a total of 100,000 sales granted by the Recording Industry Association of Japan (RIAJ).
Furthermore, first announced to be releasing a Japanese debut in November 2020, Baekhyun successfully launched his first mini-album yesterday, targeting the Japan music chart. EXO Baekhyun's 'BAEKHYUN' album features six tracks, 'Get You Alone,' 'Addicted,' 'WHIPPIN,' 'Drown,' 'Disappeared,' and 'Stars.'
Watch TXT's 'Blue Hour' in Japanese version below:
Take a look at EXO Baekhyun's opening Japanese track, 'Get You Alone' too below:
Tune here on The KpopReporter for more updates!