Music
BTS New Music Video: Fans Intrigue With 'Film Out' Mysterious Trailer Referencing Group's Other MVs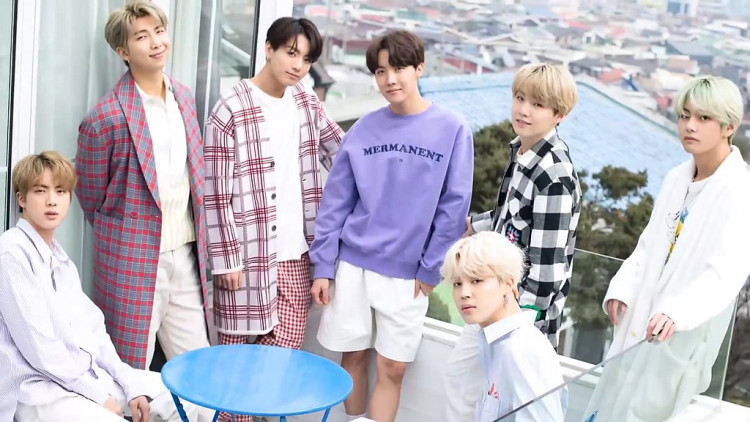 BTS has a new Japanese song, titled "Film Out," for the movie Signal The Movie Cold Case Investigation Unit. The group drops a teaser for its upcoming music video, and fans can't help but get intrigued with its mysterious look.
Some believe the "Film Out" music video is full of references to the group's previous music videos. Does BTS geniusly connect it to their past songs?
More 'Film Out' Details
RM, Jin, Suga, J-Hope, Jimin, V, and Jungkook sing the Japanese song, 'Film Out.' The boys collaborate with the J-pop band Back Number, whose member, Iyori Shimizu, wrote the said track.
The collaboration is a success, and Shimizu revealed BTS works with them closely, Billboard noted. Jungkook even makes some suggestions and proposes to use a new melody based on the demo he sent.
Fans first hear a snippet of the emotional ballad in the movie's trailer that dropped in February.
The Music Video Teaser
BTS drops a teaser for the "Film Out" music video. Here, Jungkook is seen in the middle of an empty room where a few pieces of furniture are covered with white sheets.
The clip looks like a movie trailer itself, and RM, Jin, Suga, J-Hope, Jimin, V, and Jungkook seem to be foreshadowing a tragic event. According to All KPop, the music video will officially be out on Friday, April 2, at midnight Korea Standard Time.
References To Other Music Video
The "Film Out" music video teaser may only be 31 seconds, but eagle-eyed fans can't help but see the similarity it has to BTS's other music videos. Some believe they even use it as their references, resulting in some mind-blown connections.
It seems to feature the return of time traveler Jin with the appearance of the hourglass, which looks familiar to the ARMY, per Koreaboo. Some say it is similar to the hourglass seen in the group's "Intro" VCR for "Dionysus," which was played at the 2019 Mnet Asian Music Awards.
It was also seen in the Speak Yourself The Final VCR and the lantern Jin was protecting in the "Fake Love" music video. In addition, it features the chess pieces behind the hourglass, similar to the "Heartbeat" music video.
The scene where Jin is running looks like Jungkook's sequence in "Fake Love." It also has the same settings, from the features to the color scheme.
It looks like there is a mystery fans have to solve when BTS officially drops the "Film Out" music video.
Do you think BTS use their other music videos as their reference to make a "Film Out" music video? Share your comments below. (Business Times)