Celebrity
Why BTS Members Deemed V As The 'Most Romantic' Member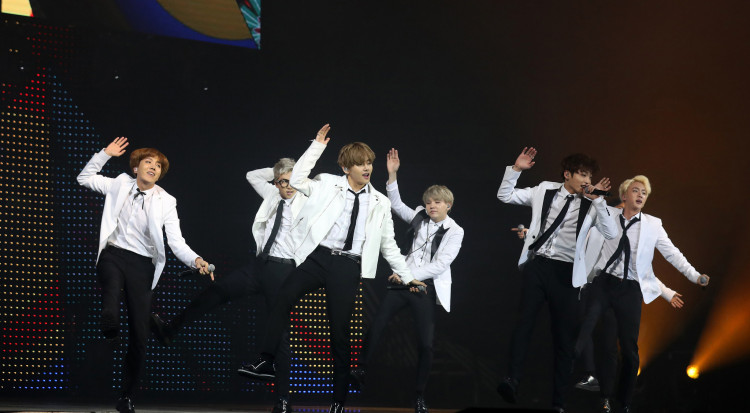 BTS fans have their respective "stans" and "biases" when it comes to the members. This only goes to show that the seven K-Pop idols all have distinct characteristics and personalities that make them stand out.
While the fandom has varying responses when asked who is the "most romantic" member of the group, the septet has only one. Koreaboo reported that the "Dynamite" singers previously named V as the person who would likely make the most romantic gestures among them all.
In one of their past interviews, the hosts asked the seven members of BTS to pick the "most romantic" member. V ended up getting the highest votes from his groupmates, who, later on, explained why they chose him.
The six K-Pop idols appeared to have agreed that "Sweet Night" is one of the reasons why they believe V is the right person. They explained that Taehyun wrote the song in question, noting that the track is too romantic.
Apart from mentioning V's song, the Golden Maknae of the septet, also, argued that Tae's eyes are "romantic," as well. As a result, the rest of the members urged V to show off his eyes, and he "shyly" did it at an instant.
The septet continued that V was, also, the one who coined "borahea," which means "I purple you." As explained, it is what signifies their strong bond with their fandom, ARMY.
Netizens on Amino Apps seemingly agree to the BTS members' top pick. One of the avid fans created a poll on the platform, wherein over a hundred individuals voted.
Based on the result, 39.7 percent of the votes went to V, naming him as the "most romantic" member of the K-Pop group. Jin comes in at second place with 26.3 percent votes, while Suga and RM tied for the third spot with 11.7 percent votes.
Several fans and supporters, also, had a similar discussion on Quora. Many ARMYs shared their thoughts about which BTS member is the most romantic of all.
Unsurprisingly, they all had different answers based on their "biases." But, one of the respondents seemingly gave an in-depth analysis, which has since obtained the highest upvotes. This means that many people agreed with the explanations.
As pointed out, J-Hope, Suga, RM, and Jungkook all lean over to the "more serious and romantic side" of the equation. Conversely, Jimin, V, and Jin all "fall under the lighter" category.
Ranking the BTS members, though, the netizen said that J-Hope is likely the most romantic among them all. Meanwhile, Jin looks "flirty but, in a sarcastic and fun way." Even so, he does not, reportedly, appear to be someone who would be quick to make a romantic gesture. (Business Times)