Music
Brave Girls' Members Are All In Tears After Finally Bagging The Top Spot In Inkigayo Since Debut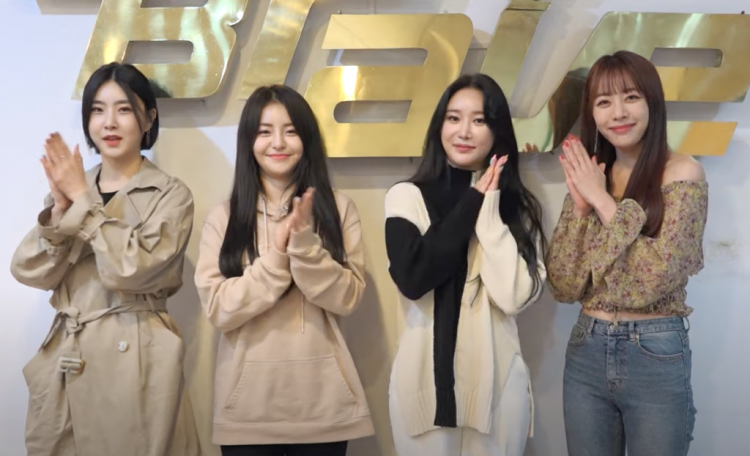 The Brave Girls- Minyoung, Yujeong, Eunji, Yuna have finally topped Inkigayo for the first time since their debut!
The hit song of Brave Girls, Rollin, has made its way on top after going viral on YouTube. During their Inkigayo performance, they beat up the competition with a score of 6,270 against ATEEZ's I'm The One and SHINee's Don't Call Me.
The Brave Girls' First Win!
During the March 14 episode of SBS's Inkigayo, it announced the group's new milestone by revealing that the quartet has finally won as a team for the first time. As their group name was announced as winners, the girls covered their mouths in astonishment and disbelief. They were overwhelmed. With teary eyes, they were so happy and emotional upon receiving their award. Previously, they revealed that they are at the point of disbanding. "Perhaps, we never expect that we can perform on stage again, but thank you for having the opportunity to receive this outstanding award," said Brave Girls.
Soon after that event, the Inkigayo members are expressing their heartfelt gratitude through social media accounts. Minyoung shared on her Instagram, saying, "We've won our first place on SBS' Inkigayo today. Thank you very much. I wasn't going to cry, but I cry again, ugh."
The Overwhelmed Members
Furthermore, Yuna also said that she was amazed at how the past two weeks have been for her. She added, "I only thought I would cry if I won first place on a music program, and I did. I will do better in the future."
The delighted Eunji then admitted that it was her dream to receive a trophy on stage. "I was happy just to be nominated today. Thank you so much for this. Thank you for loving "Rollin," she said.
Moreover, Yujeong exclaimed, "Let's cheer up, celebrate, and be celebrated together. Thank you, Fearless (fandom name), I love you, and thank you."
As Brave Girls bring off their dreams of winning a significant award on a music program since their song's return in the limelight, support and greetings of congratulation flooded them. A lot of fans are now hooked on its entertaining beat.