Music
BTS And BLACKPINK Receive Recognition From IFPI's Global Album Sales Chart For 2020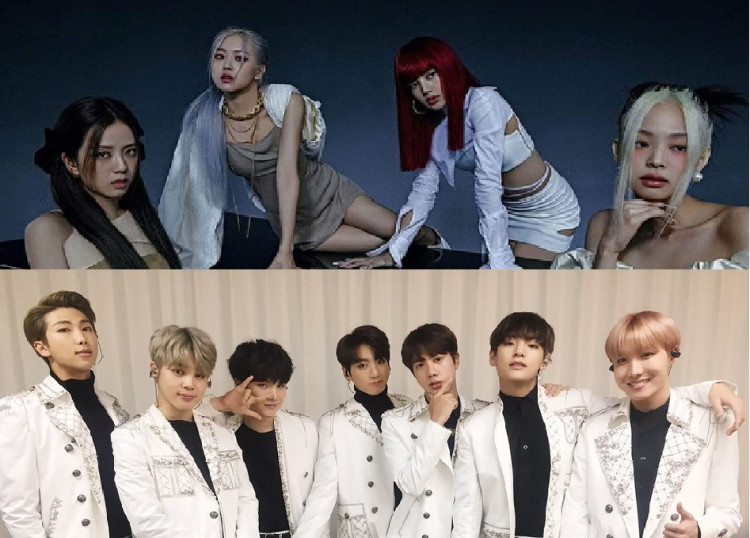 The International Federation of the Phonographic Industry (IFPI) recognized BTS and BLACKPINK for their fantastic feat!
Per Soompi, IFPI is an organization that represents the recorded music industry worldwide. It recently shared its annual ranking of the best-selling albums across global physical sales and digital downloads.
BTS's Albums Are On Top
On the IFPI Global Album Sales Chart 2020, BTS's Map of the Soul: 7 is the winner. During the album's release in February 2020, it immediately broke the all-time sales record in Korea. It topped the charts in the world's five largest music markets (United States, United Kingdom, Japan, Germany, France), and more.
Taking the No. 2 spot is the group's "BE (Deluxe Edition),"- Billboard 200-topping album, which came out in November 2020. Also in the top 10 is BTS's fourth Japanese full album Map of the Soul: 7 ~ The Journey ~ taking the No. 8 spot.
As shared by IFPI's Chief Executive Frances Moore, "BTS' success across IFPI's global charts-including the top two positions in this chart-is unprecedented and demonstrates the amazing global appeal of their music. We want to congratulate the band once again on such a successful year."
Moreover, BLACKPINK's "The Album" ranked 5th in the top 10 Global Albums of IFPI's charts. In October 2020, the said album was released and was the group's first Korean full album.
IFPI's Top 10 Global Albums for 2020
1. BTS's "Map Of The Soul: 7" (4.8 million total global units)
2. BTS's "BE (Deluxe Edition)" (2.7 million)
3. Kenshi Yonezu's "Stray Sheep" (2 million)
4. Taylor Swift's "Folklore" (2.0 million)
5. BLACKPINK's "The Album" (1.5 million)
6. AC/DC's "Power Up" (1.4 million)
7. Justin Bieber's "Changes" (1.2 million)
8. BTS's "Map Of The Soul: 7 ~ The Journey ~" (1.2 million)
9. Arashi's "This Is Arashi" (1 million)
10. King Gnu's "Ceremony" (1 million)
Congratulations to BTS and BLACKPINK!