Celebrity
BTS's Jungkook Receives A Special Mention In The Famous American Series 'The Simpsons'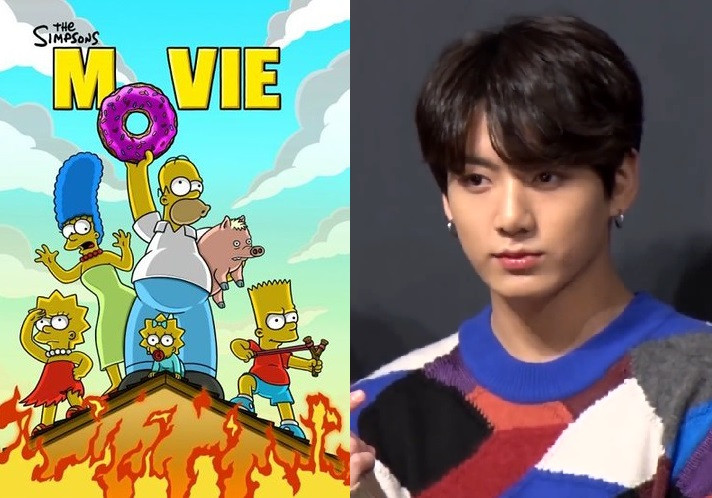 The famous American animated sitcom, The Simpsons, mentioned the name of the golden maknae!
It is always Jungkook who is mentioned every time locals talk about K-pop. Indeed, it is no doubt that the level of fame of Jungkook is at par with other global superstars today, if not more significant.
This makes BTS's Jungkook arguably the most famous K-pop idol right now. It is evident by the way how he randomly pops up almost everywhere, from Kdramas to the comic strips of U.S. newspapers to Ivy League lecture halls. Or even how widely-known he is by both fans and locals (a term used for non-fans).
Jungkook's Unstoppable Popularity Reaches The Animated American Series
The Simpsons, which originally aired as a Fox animated series on December 17, 1989, recently divulged a special mention about BTS Jungkook. In one of the episodes of the animation series titled Yokel Hero, Cletus, who's after his sudden fame grew apart from his family and friends, said to Marge:
"Well, my family now is Taylor Swift, Carrie Underwood, and all of them Mumfords..and everyone except for Jungkook in BTS, he's too pretty for my taste."
With this mention, it indeed proved the unrivaled fame and tangible presence of the golden maknae. The idol was described as "too pretty" above all, which is a legit compliment no matter how you look at it.
Jungkook Is A Global Household Name
Moreover, Jungkook has previously made waves on the internet for being a global household name. Jungkook shows his strong presence among the general public as he randomly appears almost everywhere beyond K-pop itself. There are always moments when Jungkook casually pops up in nearly every region of the world, be it pop culture, the education sector, political articles, and even sporting events.
Meanwhile, Jungkook had made a name for himself as a worldwide celebrity. It even reflects how he is the most Googled K-pop idol worldwide. And as quoted by MTV UK with Jungkook as a global household name, "...those households are blessed."