Celebrity
BTS' Jimin Talks About Importance Of 'Self-Love' Following UNICEF Partnership Renewal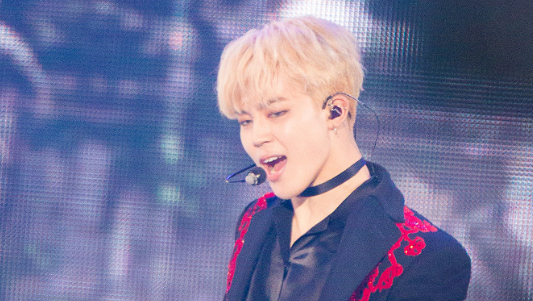 Four years have passed since BTS released the first album of their Love Yourself series. But, despite it being already completed, the members emphasized that the message of their production has not changed.
The septet recently talked about it in an interview with Zach Sang on the Zach Sang Show. Koreaboo reported that the host brought it all up following the renewal of their commitment with UNICEF for the "LOVE MYSELF" campaign.
Sang began by noting how the message appears to be more important now than ever. He, then, asked the members whether things have already taken a different path in recent times.
Jimin responded, without hesitations, that the BTS' "core message has not changed" one bit. He, also, shared some of his latest "discoveries" and realizations about the topic, especially the ones involving loving one's self, and how it impacts relationships and links today.
The K-Pop idol explained that when he keeps "negative emotions" and practices "low esteem" or "low regard" for himself, it all has a negative effect on how he communicates and treats other people. He, also, asserted that "treating others kindly starts from within."
Accordingly, Jimin realized that taking care and loving one's self should always come first. He said that it is essential as it is "what opens [the] doors" for him.
An article from UNICEF's official website recently discussed the updates about BTS' renewal of commitment with them for their "LOVE YOURSELF" campaign. Earlier this month, the organization said that the K-Pop group, alongside its agency Big Hit Entertainment, has donated over $1 million as part of the "global renewal partnership." The label and South Korean artists, also, donated the proceeds from the sales of "LOVE MYSELF" merchandise, as well as a percentage of the profit from their LOVE YOURSELF album sales.
In confirmation of the renewed partnership, the septet released a video to share a virtual message to the public. The material features the group members pledging their commitment to the campaign, with the ambitions of "love and togetherness, particularly at this time of social isolation."
Meanwhile, Cheat Sheet listed some of the tracks from these BTS albums with the aim of sharing which songs portray the "epitome of self-care" and self-love. Some of the songs included in the list are "I'm Fine," "Lost," "Serendipity," and "Epiphany." "Path" and "Heartbeat," also, made it to the chart as they have similar messages to the previously listed materials.
The publication, then, included the group's rap line's "Cypher" series. But, among all the volumes, it is "BTS Cypher 4," which they released in 2016, alongside their album, Wings, that appears to promote self-care and self-love. The material was, reportedly, a "call out" to their haters and an assurance to these individuals that they are "happy doing what they love." (Business Times)