Celebrity
SM Entertainment Announces EXO's Chanyeol's Enlistment This March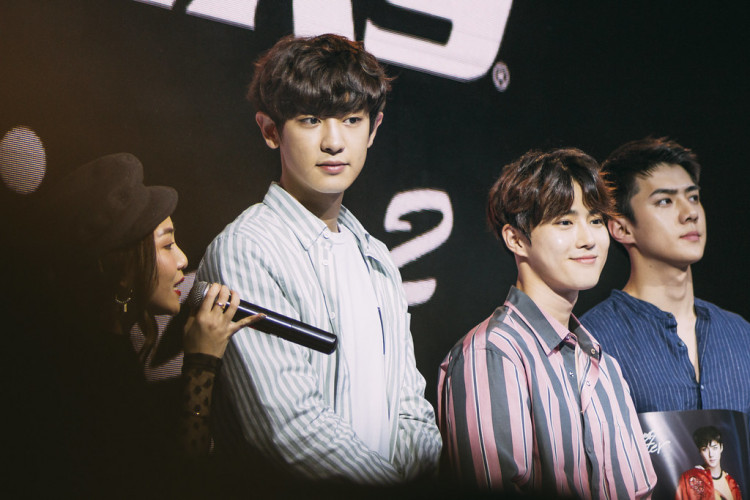 After withdrawing himself from the limelight for four months since the series of cheating controversies, it seems that fans won't be seeing Park Chanyeol once again starting the end of March as SM Entertainment confirmed the EXO member's enlistment on the 29th.
Chanyeol's First Letter For EXO-Ls Is About His Latest Controversies
In his first letter to fans EXO-L, Chanyeol had recently expressed his true feelings since a controversy four months ago when accusations were made about his personal life.
Chanyeol shared a post on EXO's fan community on February 24, mentioning that he received letters from fans on his November 27 birthday and congratulated on the ninth anniversary of the day he was revealed as a member of EXO, which was on February 23, 2012.
The actor in his letter apologized to fans for being quiet for a while and thanked them for the posts and letters they sent him during his birthday.
Upon reading the letters, the idol revealed that he felt even more sorry and grateful. "I thought a lot about how I can protect the precious hearts of EXO-L and how I can make it up to you as well, and I reflected on how I will not cause you worries again."
However, despite pouring his heart out on his letter, netizens are still showing two opposite reactions. Although some expressed their undying affection for the idol, saying that Chanyeol didn't have to apologize for haters' one-sided claims, others still asserted their discomfort. Hashtags like "Park Chanyeol Leave EXO" and "Boycott Group With Park Chanyeol" trended on Twitter.
Chanyeol's Enlistment
As divulged by SM Entertainment, Chanyeol will be joining the army on March 29. The location and time will not be revealed, and there will be no separate event for his enlistment.
With this known, Park Chanyeol becomes the 5th EXO member to start his military service. This is after Xiumin, D.O, Suho, and Chen. Recently, Xiumin and D.O were discharged from their service and announced their comeback to the entertainment industry.
Meanwhile, Chanyeol left a letter for his fans ahead of his enlistment news. He expressed his gratitude for all the love they have spent despite the recent controversy.