Celebrity
Jimin's Superb Falsetto During His 'MTV Unplugged' Performance Takes The World By Storm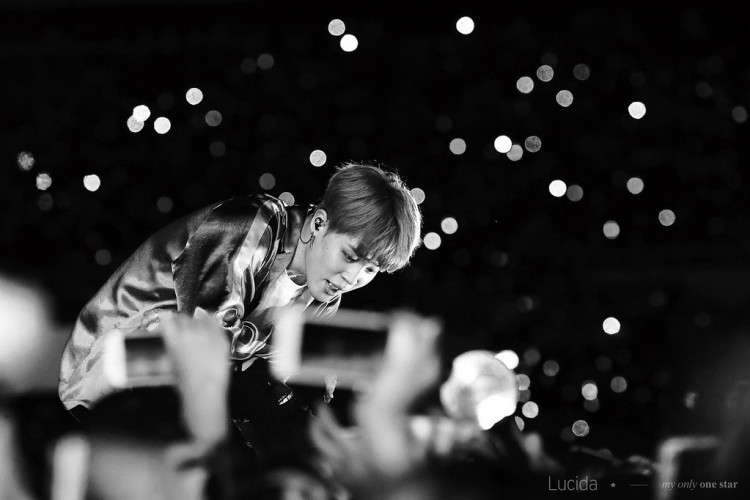 After being superbly noticed by the U.S. media outlets and creating headlines from his superb performance on BTS's Dynamite MV, Jimin has once again caught the attention of several big renowned news outlets for his one-of-a-kind falsetto.
The Grammy-nominated artists BTS once again shook the world on February 24, as they gave out yet another exceptional performance on MTV Unplugged. The group's lead dancer and lead vocalist Park Jimin kicked off the show with his ethereal visuals and dazzling charms.
Jimin Mesmerized Fans With His Enchanting Voice
During MTV Unplugged, all the seven members showed off their best as they performed five songs from their fifth album, BE. This includes Telepathy, Blue & Grey, Life Goes On, and Dynamite. The group also surprised everyone with a lovely cover of Coldplay's Fix You.
"Jiminifying" all five songs, the member, lead dancer, and vocalist Park Jimin demonstrated his wide vocal range with different vocal styles, all gorgeous and correctly done.
Big Media Outlets Highlighting Jimin's Performance
With the noteworthy performance, Jimin earned many mentions and praises from significant media outlets. Here are some:
Variety reported and mentioned that RM, Jin, and Jimin's harmony highlight BTS's performance for Fix You during MTV Unplugged. The media have also highlighted the personal reflections offered by Jimin about his experiences as an artist.
Forbes simultaneously shared some words about Jimin. It praised the idol's falsetto during Blue & Grey and stated that "Jimin in particular dazzled with his aching falsetto."
Moreover, 5 Best Moments in BTS's MTV Unplugged was enumerated by Billboard, including the iconic cover of Coldplay's Fix You. In particular, Billboard quoted Jimin as he explained what the song has meant for the group. Jimin said, "The song gave us comfort, so we wanted to prepare this cover to comfort you as well."
Lastly, the fans also expressed their love and support for BTS Jimin. Hence, Jimin immediately trended in the USA. The idol also trended in other countries such as the United Kingdom, Netherlands, Germany, and Canada.