Celebrity
BTS V Trends Higher Than His Group On Twipple Japan After His 'MTV Unplugged' Performance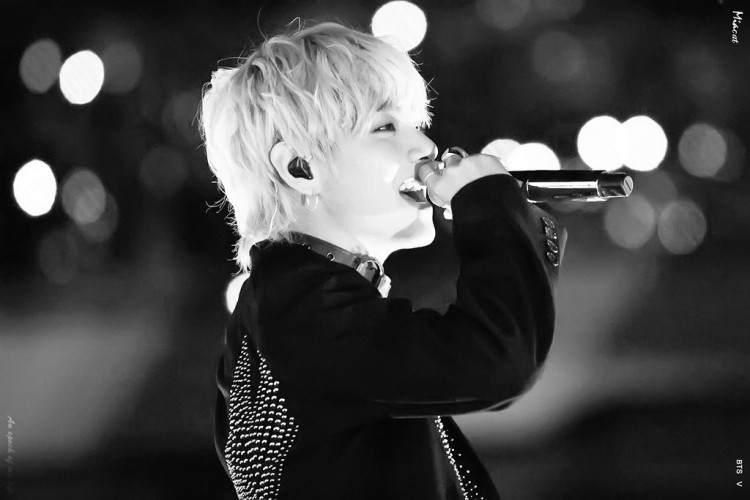 BTS V, who previously divulged his desire to collaborate with Coldplay even before their MTV unplugged performance, has again trended on multiple platforms, including Twitter and more!
V immediately attracted significant attention from fans and locals after BTS's MTV Unplugged performance. They were impressed by his charismatic performance and stunning vocals. In particular, the Blue and Grey performance gravitated much praise towards BTS V, who eventually trended on multiple platforms. On Twipple Japan, he rose from number 6 to number 3 and remained as the highest trending member on the platform.
V: 'I Really Want Coldplay'
Previously, BTS appeared on iHeart Radio Live after releasing their EP Map of the Soul: Persona. In the interview, Jin, Suga, J-Hope, RM, Jimin, V, and Jungkook were asked about any artists they wanted to collaborate with in the future.
V immediately responded that he wants to collaborate with Coldplay.
RM then agreed, saying, "Chris Martin," prompting some of the members to sing Coldplay's, Viva La Vida.
In another instance where BTS sat down with reporters for a press conference before their BTS World Tour Love Yourself: Speak Yourself concert at Wembley Stadium, BTS V pointed out "Coldplay" when asked if there was a British band they wanted to collaborate with.
V told Korea Herald that he had loved Coldplay for a long time and he has always enjoyed listening to their music. "We turned on Coldplay when we got in the car in the UK. In the past, I had a chance to go to a Coldplay concert. If there's an opportunity, I would like to collaborate with Coldplay."
V Trended Higher Than BTS!
In Twipple Japan, BTS V is not only the highest trending member. Aside from being the only BTS member in the top ten, he also trended higher than BTS after the performance.
Moreover, this is quite common, although this is astonishing as V frequently trends as the highest member and often surpasses the group trend. These include topics like the Fact Music Awards, Dynamite Performances, and BTS appearances in general.
Congratulations, Kim Taehyung!