TV
BTS To Appear On 'Yoo Quiz On The Block' With All Seven Members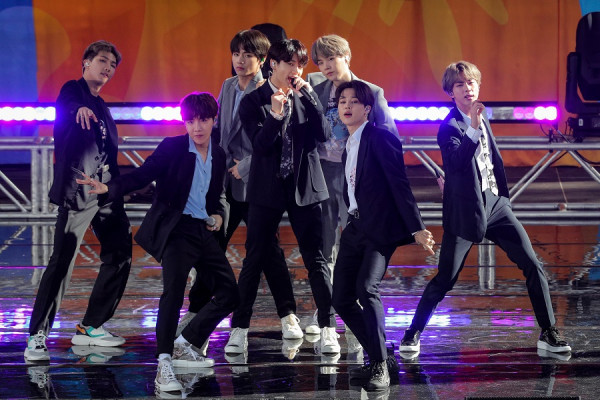 The Grammy Award-nominated K-pop sensation BTS, which will be making its performance at a special edition of MTV unplugged on February 23 at 9 p.m. ET, will be appearing in You Quiz on the Block!
BTS Performance Teaser On MTV Unplugged
MTV recently released a sneak peek of the BTS performance on MTV's special edition unplugged franchise. It will be exclusively broadcast on MTV in the United States and the air around the world starting the same day.
Per Chicago Tribune, BTS will be bringing its iteration of the iconic Unplugged format to life straight from Seoul, South Korea. It will be offering a front-row seat to fans to a never-before-seen version of the group's most career-defining hits. This is from the group's latest album, BE (Essential Edition), which will be released on Friday.
In November last year, BE, first released as the deluxe edition and peaked at No. 1 on the Billboard 200 chart. The chart-topping singles Dynamite and Life Goes On will be included in the album.
The Bangtan Boys' Special Episode On 'Yoo Quiz On The Block'
The BTS boys, RM, Jungkook, V, J-Hope, Jin, Suga, and Jimin, will be appearing in an episode of You Quiz on the Block. The special episode will be aired on the 24th.
BTS's exclusive appearance is the 99th episode of You Quiz on the Block. They are set to disclose everything about themselves during the 100 minutes they get to spend with Yoo Jae Suk and Jo Se Ho.
The septet is expected to demonstrate a vibrant show episode with various contents and segments, including the hosts' and quizzes' interviews.
Furthermore, fans are all excited for the episode as all members will be starring in You Quiz on the Block. Curiosities are raised about what kind of talk will be had in between the members. It is said that the members love watching the show themselves. With all these said, the mentioned episode is expected to draw attention from fans around the world.
The BTS special appearance on You Quiz on the Block will be airing at 8.40 p.m. KST on March 24.