Celebrity
BTS Jimin's Breaks The Internet Once Again With His Striking 'Selfie In Red'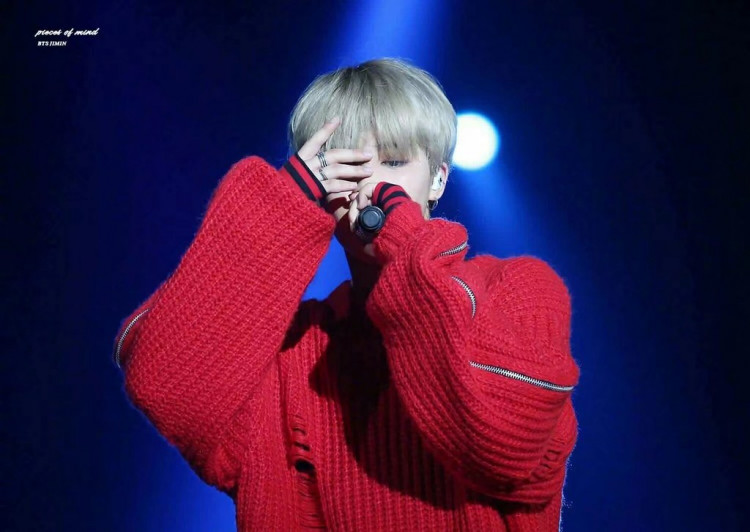 BTS Jimin gave fans another big smile on February 22, 2021, as he unexpectedly surprised fans with a selfie on the official Twitter account of the Bangtan Boys.
While wearing a red Saint Laurent round neck jumper, Jimin instantly captivated the fans and made their hearts throb with his outfit perfectly matching his newly-cut blonde hair and pretty, flawless, and youthful face.
The selfie posted by the Idol was captioned #JIMIN, and that one word is impactful enough to take over the internet.
Jimin Making Waves On The Internet With A Selfie
Right after the posting, Jimin with the keyword "Jiminie" immediately trended on Twitter worldwide, including in the USA, India, Malaysia, Peru, and Indonesia.
Also, on Japan's Twipple real-time celebrity ranking, Jimin trended with keywords such as Jimin is cute, cute Jimin, and cute.
The BTS member also became the town's talk in a Korean online community. Some netizens shared, "Jimin is so pretty," and "I can't believe this a recent photo. So pretty."
Jimin Nails Red Outfits
As Jimin stood out wearing red, messages for the idol poured in Twitter, mostly those tweets talking about Jiminie in Red.
Previously, Jimin went viral more than once as The Guy in Red Suit. The nickname was given to him because of Jimin's explosive appeal and charms whenever he wears red.
Moreover, the internet went crazy on for Park Jimin as The Guy in Red Suit when BTS performed their smash hit Idol at the Finale of America's Got Talent.
Many non-BTS fans or locals kept asking for him, and Jimin was dubbed as the Recruiting Fairy for attracting new fans.
Truly, Jimin stands out whenever he wears red that fully complements his ethereal visuals to catch attention, and bewitched any viewers instantly.
Do you agree that red is the best outfit color for Jimin?