Celebrity
BTS V Earns Admiration From Filipino Celebrities: Will Philippines Become Another Taetaeland?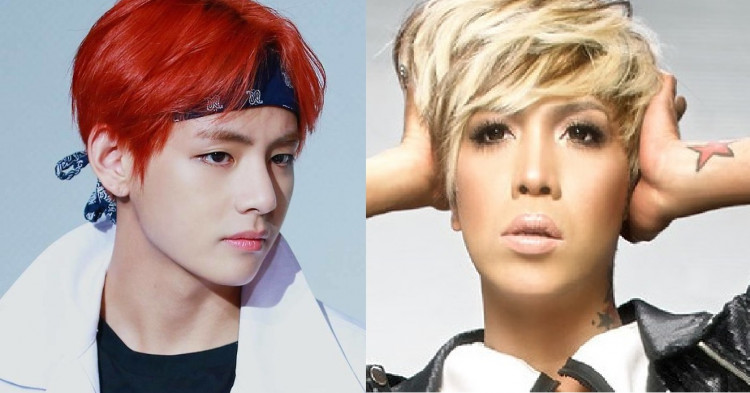 After conquering the hearts of the Broadway diva Lea Salonga and the first Filipino World Champion for Performing Arts, Jed Madela, BTS V's popularity appears to have been skyrocketing in the Philippines.
Kim Taehyung now seems to have won the Philippines' top comedian's heart, as Vice Ganda reveals her admiration for the Bangtan Boys' baritone.
After the BTS charmer claimed Japan, China, and India as Taetaeland, the netizens now ask, "Is the Philippines next?"
Conquering The Heart Of The Broadway Diva
Last year, the Tony award-winning actress Ms. Lea Salonga, from the theatrical play Miss Saigon has declared her love for BTS's V through her personal Facebook account. The diva is widely known to have perfect pitch and the voice of two famous Disney Princesses- Jasmine of Aladdin and Mulan.
Ms. Salonga has shared a YouTube link that recounts a scene from BTS's American Hustle Life. It is where we can see renowned academic mentor and choir director/ consultant of 1993 musical comedy film Sister Act 2: Back in the Habit Iris Stevenson specifically praising BTS V's vocals as "soulful."
The broadway icon concluded the nostalgic journey by announcing BTS's V as her bias and her fans' shared words of inspiration.
She said, "So watching this not only makes me feel inspired and happy (and yes, Kim Taehyung is my bias, y'all) but throws me back to when I heard similar words. Whatever your vocation or occupation, consider yourself blessed when you encounter that one person that tells you, "You have something. Let's help you figure out how to use it."
Kim Taehyung Is Gaining Much Attention In The Philippines
Moreover, Vice Ganda, a top Filipino Comedian, and famous celebrity host mentioned V as the most handsome man. He then admitted to repeatedly listening to Winter Bear by V. On the star's Instagram, she even shared the joy of getting V's merch.
Meanwhile, aside from being a critically acclaimed singer/actor himself, V's magnetic personality has charmed the entire continent. Is BTS V eyeing for world domination? what do you think?