TV
Cha Tae Hyun And Jo In Sung Unveil Chemistry In New Variety Show, Park Bo Young Shares Experience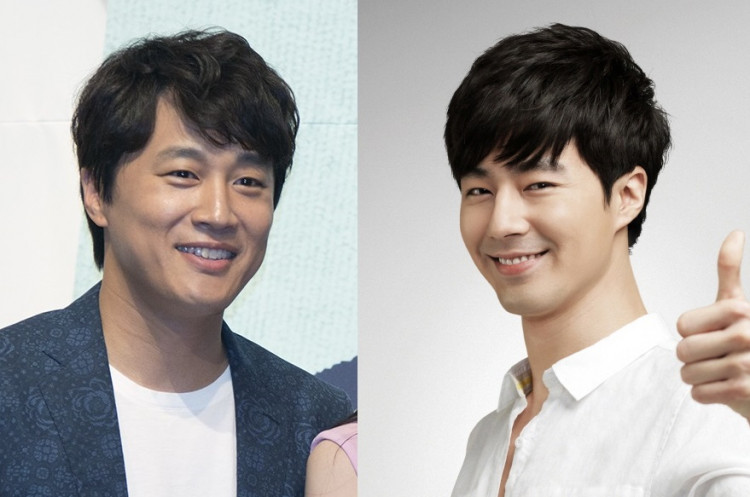 Cha Tae Hyun and Jo In Sung held a live broadcast on February 18 and shared their thoughts regarding their new variety show, Unexpected Business!
The show is directed by Yoo Ho Jin and Yoon In Hee and stars Jo In Sung and Cha Tae Hyun as two "city men" who suddenly find themselves the supermarket owners in the countryside.
Cha Tae Hyun and Jo In Sung's Chemistry
In the province of Gangwon, the pair managed a supermarket, and it includes everything its customers could want, including a hardware store.
Regarding why Jo In Sung decided to be a fixed cast of the show, he revealed that he has filmed a movie but has had to greet fans later than he'd wanted due to the COVID-19 pandemic.
Furthermore, Cha Tae Hyun and Jo In Sung are close friends, and Cha Tae Hyun talked about his pair, saying that he believes everyone will be surprised when they watch the show. "Jo In Sung does all sorts of things, including slapstick and old-fashioned jokes. It's incredible," he added.
On Cha Tae Hyun, Jo In Sung said that he's different. "I haven't been on variety shows much, so when I saw the way Tae Hyun acts on variety, I admired him a lot."
The Possible Second Season
Moreover, Cha Tae Hyun commented on the possibility of a second season, saying that shows lately tend to have multiple seasons if they do well. He further stated that he would bring Jo In Sung when asked if he'd want to work with him on a potential next season.
Meanwhile, the pair's first guest on the show is Park Bo Young. She took part in the live broadcast via a phone call and cheered the team. The actress revealed, "To be honest, at first they contacted me and told me to come to have a meal and then leave."
The premiere of Unexpected Business will be on February 25 at 8:50 p.m. KST.