Celebrity
BTS Jimin's Newly-Revealed Astonishing Talent And Youthful New Look Trends Worldwide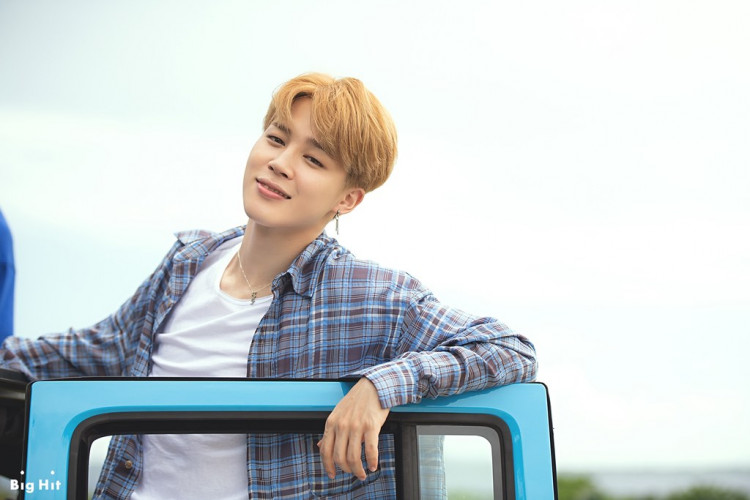 After all the previous revelations about Jimin's superb talents like dance, billiards, and more, the ARMYs might think that they now all know about Jimin. But here is another fun fact to add in the "unbelievably talented" description of the idol: Did you know that Jimin can draw a triangle with one hand while drawing a circle with another hand?
The Bangtan Boys ended their #Curated_For_ARMY series by releasing the essential edition of their album BE on February 19. In a live broadcast using the Vlive app, BTS met their fans to celebrate such a release.
Jimin's Additional Memento For The ARMY Room: 'BE' Essential Edition'
Each BTS member slowly started to fill up the ARMY room in the past week. Beginning on the essentials like a bed, shelves, and new animal friends (Hello, Bangtani!), thoughtful additions were made. This includes perfume, a moon jar, photos of friends and family. Practical needs were also added on like a clock and a desk and musical objects - a piano, a record player, and speakers.
Jimin, on his addition to the room, said that a table is essential. An excerpt of the idol's explanation through a voiceover shared, "This is why I turn to choose a table with a design that would look perfect in ARMY's room. I gave it one leg in the center to make sure there's plenty of room for ARMY to gather around and chat."
Jimin's Amazing Cognitive Skills
With his younger looks after he cut his hair short and changed its color, the BTS Member, main dancer, and lead vocalist Park Jimin caught many fans' attention. Jimin glowed as he wore a red Saint Laurent round-neck jumper that perfectly matches his blonde hair and flawless white skin. With the striking and very cheerful aura of the idol, it becomes so hard to take your eyes off him during the live broadcast.
The youthful visuals of the idol immediately became a hot topic n a Korean online community. Some netizens commented, "Why hasn't anything changed from when he debuted?" "As soon as I played the V app, I screamed at how pretty Jimin is," and "Jimin is not getting old."
Furthermore, Jimin also amazed many with his extraordinary cognitive skills and hand-eye coordination. Jimin revealed that he could draw a triangle with one hand and at the same time draw a circle with another hand.
During and after the live broadcast, Jimin trended worldwide with 11 trends in total, in not less than eight countries. This includes the Philippines, the USA, Canada, Puerto Rico, and more.